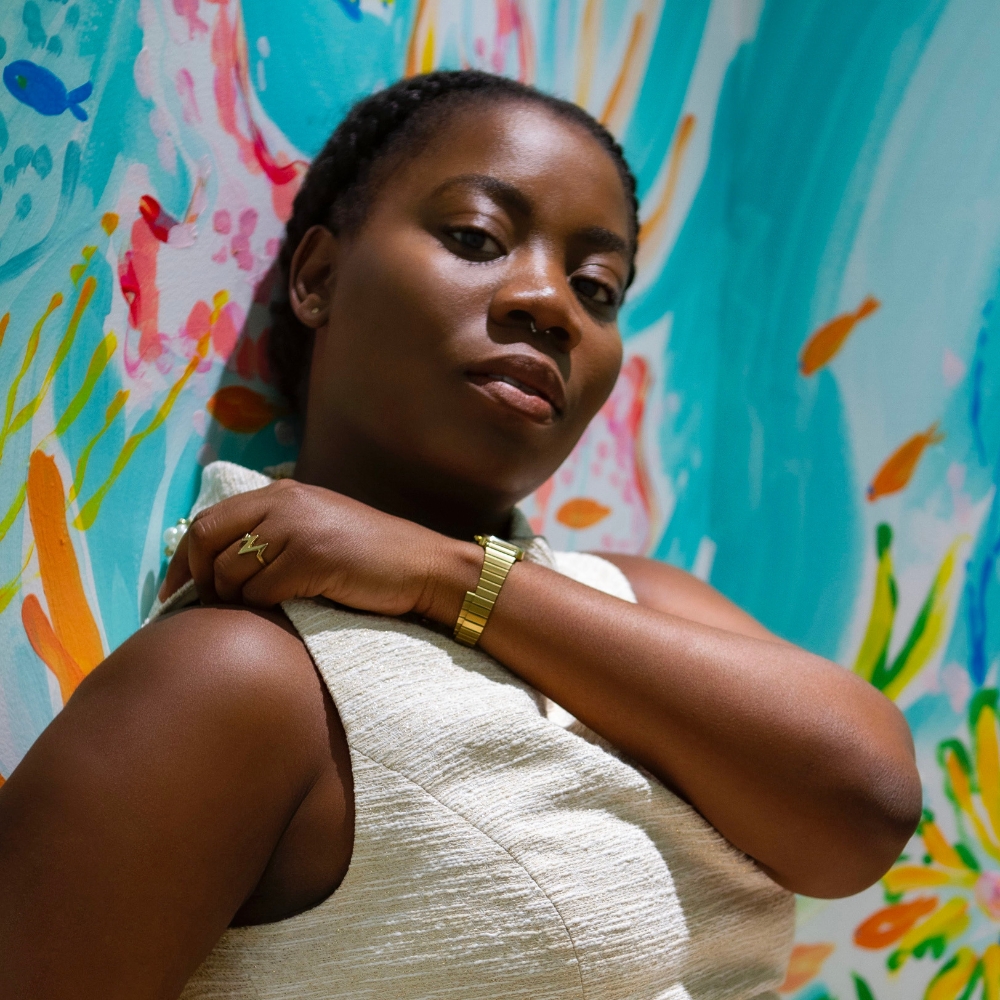 Carina Ubisse Capitine is a Mozambican artivist and communications professional that believes in the power of art to give voice to the realities of marginalized communities and foster meaningful positive social change. She describes her work as a transformative journey of self-reflection and expression, aiming to celebrate her pleasure and multiple identities; in resistance to the invisibilization and objectification to which she is hegemonically subject to as a woman.
As a curator, she is interested in facilitating access to artists from under-represented communities, encouraging the ethical use of art to disrupt power imbalances and highlight and celebrate Afro-centric aesthetics.
Her work was showcased in collective exhibitions at Centro Cultural Moçambicano-Alemão - CCMA and Associação Cultural Muenda, both in Maputo. With a Degree (Licenciatura) in Communication Sciences from Universidade Politécnica in Mozambique (2017), she completed her Master's in Communication and Development Studies from the University of Ohio, in the USA (2020), as a Fulbright Scholar.