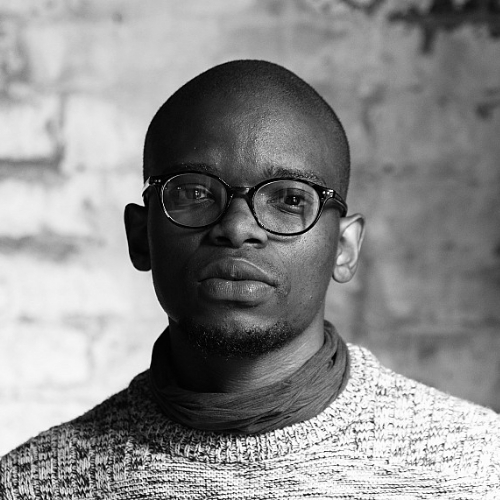 Wezile Mgibe is an award-winning art practitioner whose interdisciplinary practice encompasses performance, film, installation as a tool for social change. His work confronts prejudices and advocates against social inequality and creates a platform for critical self-reflexivity within unwelcoming spaces.
Mgibe is a 2019 David Koloane award recipient, Arts & Culture Trust award Recipient for 2020. His body of work has been witnessed at Iziko National Gallery (SA), Norval Foundation, FNB Art Joburg, Centre for Applied Human Rights (UK), Hangar Online (Portugal).
Mgibe's site-specific projects are developed in a continuous series format in the aim to interrogate the dynamics of site, place and culture. He uses his body as a forgotten angle to reveal ways of existence which to him is integral to the process of internal healing. The idea behind using his body in various spaces covered with bandages brings back the memory of being home while still carrying the sense of being in exile.
Wezile has participated in Thupelo workshop (ZA), Openlab residency (ZA), Greatmore residency (ZA), ANT Mobility residency (Zim), SIRA residency (Madagascar), Bodyland residency (ZA) and currently with Bag Factory studios as a permanent artist.
Read More