Dan Halter
On Exactitude in Science
Store Review (0)
PRESENTED BY : ArtThrob
SKU
dan-halter_on-exactitude-in-science
More Information

| | |
| --- | --- |
| Edition Size | 0 |
| Medium | Woven archival prints on Ivory Enigma paper |
| Height | 28.00 cm |
| Width | 19.00 cm |
| Artist | Dan Halter |
| Year | 2014 |
Dan Halter (b. 1977) is based in Cape Town, South Africa.
From ArtThrob's Art Bio by Sue Williamson, July 2007:
'I don't have a particular moral stance, or any over-riding beliefs. I am interested in people, in humanity as a whole. I am not religious. I am an observer of the world and the things I make offer a social commentary in a somewhat ambiguous way. Coming from Zimbabwe, I am no stranger to the corrupting effects of power and the irony that so few people or just one person can have a hold over or affect so many.
'I also like to play with methods of production, preferring to appropriate styles and play down my "artist's hand" in the creative process. I have taken typically Zimbabwean modes of art production, which in the case of Zimbabwe often tends towards the curio. I play with local sayings and expressions and also with meanings. Hopefully, the end products are potent combinations that are often open for interpretation'.
– Dan Halter
'The Borges story, credited fictionally as a quotation from "Suárez Miranda, Viajes de varones prudentes, Libro IV, Cap. XLV, Lérida, 1658″, imagines an empire where the science of cartography becomes so exact that only a map on the same scale as the empire itself will suffice'.
– Wikipedia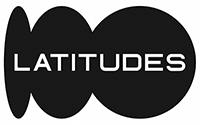 Download PDF