Jean Meeran
Katechetik
Store Review (0)
PRESENTED BY : Jean Meeran
SKU
jean-meeran_katechetik
More Information

| | |
| --- | --- |
| Edition Size | 10 |
| Medium | Video |
| Height | 0.00 cm |
| Width | 0.00 cm |
| Artist | Jean Meeran |
Digital Video
Duration: 07:21
The first film in the anthology The Brown Europe Pageant/Rounds One to Three.
For the full anthology please go here...
https://vimeo.com/showcase/5595529
Each film in the anthology is priced between R5000-R8000.
"The Brown Europe Pageant - Rounds One to Three" is an anthology of video portraits that usher in an imagined social movement named Roots Anarchy. This movement mobilises a fluid treatment of identity to oppose the brutal fixing of identity that is the cornerstone of Apartheid and colonialism. The first film in the anthology is set in the birthplace of the colonisation of South Africa, The Netherlands.

A White-Dutch Boy and Indonesian-Dutch girl go on an idyllic little jaunt wheeling across the dykes of Holland and playing afternoon tennis. Slowly the brutal history of colonialism is revealed to the Indonesian-Dutch girl.

Shot over several years this anthology is made up of eleven portraits of young women of colour across Western, Eastern and Southern Europe. They are the descendants of those once colonised by Europe, or whose ancestors hail from the borderlands of Europe with Asia and Africa. The young women present the language, geography, history and culture of their lands to two young men, the filmmakers. The filmmakers are descendants of those who fought colonialism, and are now on a grand post-apartheid, post cold-war European tour.
"Katechetik" is the first film in the series, starting the tour in the country where the colonising of South Africa began, The Netherlands.
While many might have a racialised idea of who a European is, they are confounded by the reality of millions and millions of people of colour, often of mixed ancestry, whose ancestry harks back to previous colonies and neighbouring geographic regions, now living and being born in Europe. These Brown Europeans, far from being fresh-of-the-boaters, are now the makers of European culture.
Solo exhibition at the Bell Roberts Gallery 2007. Power Play group exhibition at the Goodman Gallery 2010. Winner of the AVA Critics Choice Award 2007. Winner of the Newcomers Award Sithengi 2004.
For a taste of the wider anthology...

The intro to the anthology...
The trailer...
The conclusion of the anthology...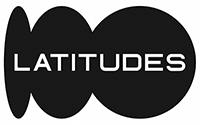 Download PDF