This is South Africa is a large South African flag hung upside down as a signal of distress in accordance with the international communication protocols. The flag is fashioned from panties and underwear donated by rape survivors to Jenny Nijenhuis' SA's Dirty Laundry (2016) installation.
SA's Dirty Laundry consisted of hanging 3600 pairs of donated underwear on washing lines across the streets of downtown Johannesburg, a commentary on love, power and the estimated 3600 rapes that take place in South Africa daily. Questioning the state of an un-healed nation 25 years after the end of apartheid, Nijenhuis' flag is an incisive, disturbing reflection on the pain and anger that inform expressions of masculinity in South Africa - and its underbelly of sexual violence.
The rate of sexual violence in South Africa is considered amongst the highest in the world.
Exhibition History:

2019 – This is South Africa was flown from the balcony of The SA High Commission on Trafalgar Square in London during a gender violence protest. Guns & Rain Gallery, South African High Commission, Trafalgar Square, London WC2N 5DP, United Kingdom.

2019 - Suffrage group show, Guns & Rain Gallery, Parkhurst, Johannesburg, South Africa.
http://www.sasdirtylaundry.co.za/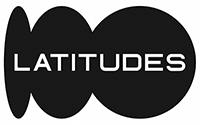 Download PDF