"It should be a terrible shame that one would want to add to such a perfect thing as a photorealistic drawing. A charcoal one, no less.
"This drawing is terribly detailed, horrifically beautiful. Disgustingly proud. Grotesque! What an ignorant white male you must be to glorify yourself so shamelessly and above all then demand praise for such a stupid achievement!" I concluded.
So, I resolved to "add" to it. I shall be a real contemporary artist. I shall be a terrorist."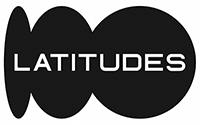 Download PDF