Mariette Momberg
Alone
Store Review (0)
PRESENTED BY : Mariette Momberg
SKU
mariette-momberg_alone
More Information

| | |
| --- | --- |
| Frame | None |
| Edition Size | 9 |
| Medium | Reduction Linocut |
| Height | 45.00 cm |
| Width | 45.00 cm |
| Artwork Height | 45 |
| Artwork Width | 45 |
| Artist | Mariette Momberg |
| Year | 2022 |
'Alone'
10 layer reduction linocut
Edition size: 1/9
2022
Paper and image size: 450x450mm (Bleed print, i.e printed ritght up to edge of paper)
Signed and dated on the back.
This body of work explores the effect that seemingly barren and deserted landscapes have on the human spirit. Sunsets represent the cyclic nature of everything - the anticipation of a new day, a fresh start, a new beginning.
Encapsulating and conveying the magic and infinite vastness of such surreal places to provoke an emotional connection with the viewer. One never feels so humbled by our insignificance as when confronted by the magical splendor and vastness of the middle of nowhere. Such places enable us to glimpse the bigger picture and empowers us with the realization that we are part of something much greater than ourselves.
Our imposition and interference in the natural landscape is implied. The irony that we would not be able to observe and bask in its splendor without imposing ourselves upon it.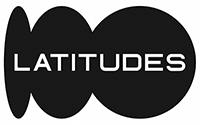 Download PDF