Maroula Lambis
Still Waiting
Store Review (0)
PRESENTED BY : Through the Lens Collective
SKU
maroula-lambis_still-waiting-1
More Information

| | |
| --- | --- |
| Frame | None |
| Medium | Digital print collage on cotton rag (hahnemuhle german etching 310g) |
| Height | 59.00 cm |
| Width | 42.00 cm |
| Artist | Maroula Lambis |
| Year | 2021 |
These works were made during a year that I'd planned to travel, but instead found myself along with the rest of the world locked down and isolated. Globally with our liberties removed and freedoms restricted, discontent and fear mounted.
We waited. Wondering if the tension would ever release to allow us to move freely again.
As a distraction I perused a stack of outdated glossy magazines yearning for the ease and glamour depicted within their pages. In sharp contrast, a set of found photographs articulated exactly the feelings and experience of being bound in place. Behind barriers.
A spectator to travel, perhaps even to life.
Melding the images of these disparate worlds of fantasy and reality, I unwittingly discovered a surreal portal to travel.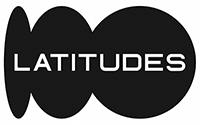 Download PDF