Moriarty&Balbás
Le déjeuner sans l'herbe II (photo still)
Store Review (0)
PRESENTED BY : Moriarty&Balbás
Call for Price
SKU
moriarty&balbás_le-dejeuner-sans-l-herbe-ii-photo-still
More Information

| | |
| --- | --- |
| Medium | Inkjet Print on Hahnemuhle Fine Art Baryta Satin Paper |
| Height | 66.00 cm |
| Width | 100.00 cm |
| Artist | Moriarty&Balbás |
| Year | 2020 |
Photo still of the video "Le déjeuner sans l'herbe", 2020
At the third phase of the Covid19 state of alarm we were needy of new routines, new encounters, new ways to behave and watch our surrounded reality because the old ones were disappeared, we needed new daring attitudes for not being defeated by fear again. We were much reflecting on postnatural realities that must join natural utopias to make life easier, happier and more real…. Manet's Dejeuner sur l'herbe was a revolutionary painting as it was Cézanne's one and in recent time the one by Dubossarsky and Vinogradov. We want to follow their rebel picnic tradition as a symbol and so we spread out our table cloth, open our baskets on the asphalt and go for a true picnic on the main road of Madrid. We feel mighty and brave, as if seated in the middle of the jungle, watching and being watched, feeling humans and animals simultaneously, free and untamed.
For us it means the beginning of a better future.
Truth in Art. Handicraft. Commitment.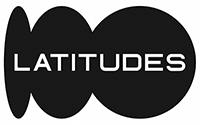 Download PDF