Moriarty&Balbás
Their Souls (photo still)
Store Review (0)
PRESENTED BY : Moriarty&Balbás
More Information

| | |
| --- | --- |
| Medium | Inkjet Print on Hahnemuhle Fine Art Baryta Satin Paper |
| Height | 55.00 cm |
| Width | 70.00 cm |
| Artist | Moriarty&Balbás |
| Year | 2020 |
Photo still of the video "Everything that Seems Pointless", 2020
A reflection about the need of slowness for being and becoming instead of doing and decaying.
After two months of COVID confinement in Madrid - routines abolished, movements restrained - we moved to phase 0 which allowed two hours a day outgoing in age separated groups. With growing Fear and scarce Time we learned to walk again like infants, aimless people going nowhere because everything was closed, constant movement required. It became evident that something was lost, even long before our captivity. Our constant rush lead us to a loss of identity, a loss of soul.
The performance happens around 10 o'clock, a border time. Our age group time zone was 8 to 10 am. From 10 to midday it was older people time zone and we were not allowed to share space. This new reality, these new age ghettos created with the excuse of protection are scary.
We need to be responsible in this world upside down, we also need to move forward, slowly forward to the rhythm of our souls.
Truth. Handicraft. Commitment.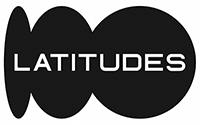 Download PDF