Imbewu
I am gifted. This is what I have been told and this is what I am experiencing. I see, touch,
feel, taste and hear beyond my physical existence. Visions, trances, dreams that are actually
reality. This is my reality. People I know, and People I don't know. Spiritual beings. Water.
Mountains. Land. Sea. These spaces are natural spaces, but they are also thresholds for
doorways leading to spaces beyond what is seen by the naked eye.
In this body of work my aim is to make sense of this world that has opened itself to me. The
more it opens up, the deeper I go, the more I am confronted with familiar feeling after
familiar feeling, the more I realise, I have always been here.
Imbewu. The Seed. Planted long before I was born, transcending from to generation to
generation. The gift has been passed down from generation to generation and when it was
my turn to face it, I had no choice but to accept it and allow all these natural elements to
help it grow. Water. Earth, Wind. Fire. I have no choice but to allow these elements, no
matter how they present themselves, to help the gift grow. The gift is me and I am the gift.
When the gift grows, I grow. When I grow, the gift grows. This is the seed. Encompassing
the physical and the intangible, the seen and the unseen. This is the journey. Imbewu.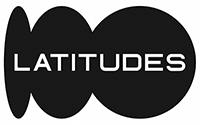 Download PDF