Roger Palmer
SPOOR 3.6, Tutu, KwaZulu-Natal
Store Review (0)
PRESENTED BY : Roger Palmer
SKU
roger-palmer_spoor-3-6-tutu-kwazulu-natal
More Information

| | |
| --- | --- |
| Medium | Framed C-type print from digital file |
| Height | 47.00 cm |
| Width | 57.00 cm |
| Artist | Roger Palmer |
| Year | 2017 |
Introduction to 'SPOOR'
During several visits to South Africa (2014-2018) I drove along minor roads through the country's nine provinces. My aim was to follow rural rail routes between towns and settlements as closely as possible. From the 550 or so places where I stopped to make pictures, eighty-three daylight images are presented in ten series.
Each series is introduced by a double-page of station place-names. Arranged according to their locations on an otherwise absent national map, the names are isolated in darkness. Each configuration constitutes my selection of a picture series, the sites of which may be relatively close to each other or separated by vast distances.
Some of the place-names are those of regional centres including several that have been re-named in the post-apartheid era. Others refer only to the faded railway signage that preserves their fragile status as places. SPOOR concludes with a 'map' showing the distribution of all photographic locations that contributed to the project.
Purchased prints will be made to order at professional laboratories in either South Africa or the UK. Roger Palmer will be available to approve and sign works made in South Africa in January 2021. Signed and numbered prints will be framed according to the artist's specifications.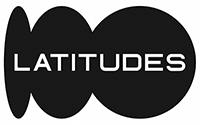 Download PDF