The Bag Factory & Makgati Molebatsi Art Consulting | Patrick Rulore: 635 Suurman, Section 6, Hammanskraal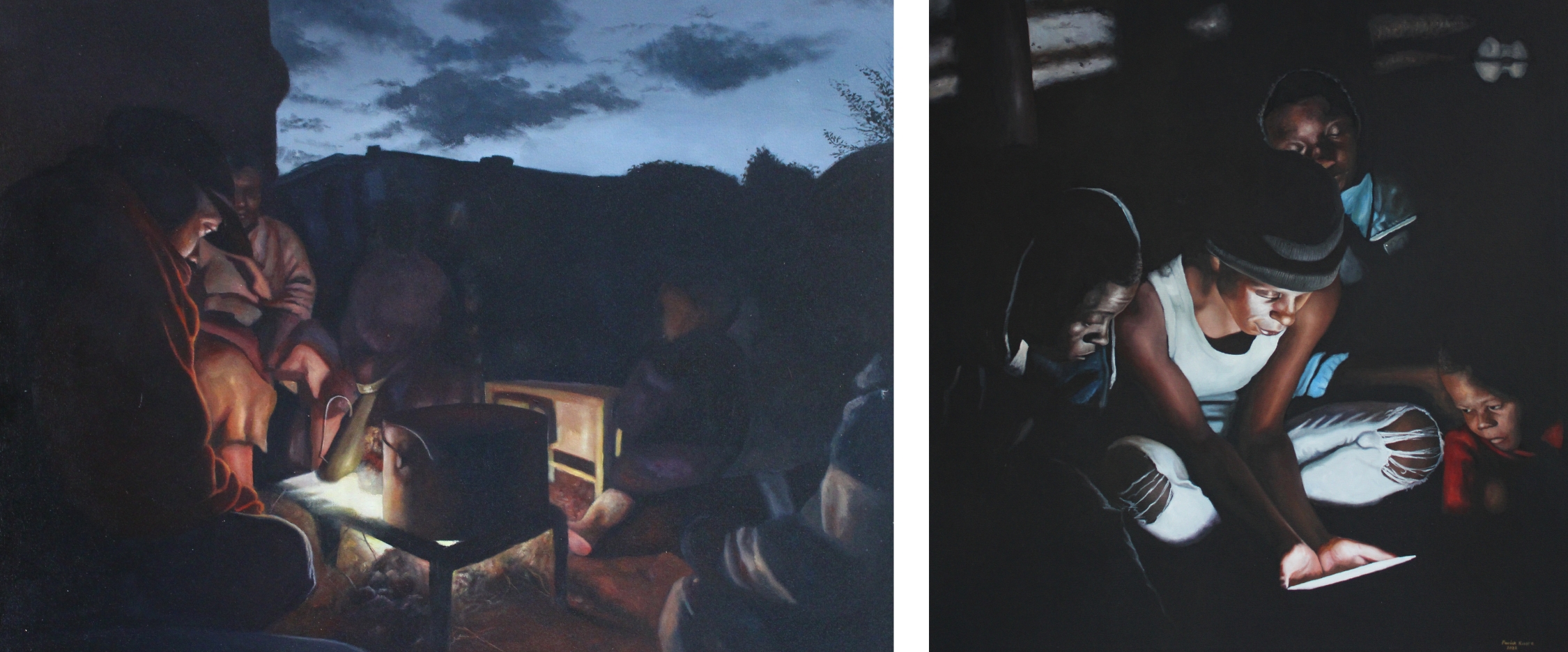 In this body of work, Rulore explores the depiction of intimate human moments that co-exists alongside socio-economic challenges, aspirational goals, and technological advancement. Through a series of 16 oil paintings, the artist sheds light on various ways members of his community in Hammanskraal have circumvented the nationwide energy crisis, dubbed as "load shedding". The presence of electricity and by extension internet connectivity presents people the opportunity to occupy themselves with various electronic devices while the introduction of the load-shedding predicament has compelled families to interact with those in close proximity to them. This body of work highlights these delicate moments - when we sit in anticipation of the electricity to be restored. Rulore invites us into these quaint and intimate episodes where families try to navigate their time in the darkness. Beyond the context of the challenges faced because of load shedding the artist's current oeuvre speaks to the broader socio-economic realities of township life. Patrick's work invites the viewer to pause and engage with the characters and imagery in the paintings as opposed to rapidly trying grasp what is presented. What may seem like a nostalgic moment, inspires the artist to ask an introspective question: "Is there a point of contention in these artworks?" Perhaps the ambiguity lies in the continuous darkness that surrounds the persons, Rulore has painted. In what seems like picturesque scenarios, the circumstances allude to a sense of emptiness. Amidst the glistening eyes and the warm circles of conversation around a fire as depicted in his paintings, one is reminded of the stark reality of lived anguish.
Read More
There are currently no artworks by this artist available on Latitudes. Please contact info@latitudes.online if you would like us to source works.