Siemon Allen
Damaged Archive (Soweto)
Store Review (0)
PRESENTED BY : ArtThrob
SKU
siemon-allen_damaged-archive-soweto
More Information

| | |
| --- | --- |
| Medium | Archival pigment ink on Hahnemühle German Etching paper |
| Height | 55.00 cm |
| Width | 55.00 cm |
| Artist | Siemon Allen |
| Year | 2016 |
Siemon Allen (b. 1970) is based in Virginia, USA.
Artist Statement
My work reflects a number of distinct, but interconnected activities. I collect, organize, and display artifacts. I sample sounds from various media sources and re-configure these to produce audio works, some integrated into sculptural works, and others covertly presented in specific sites. I construct large hand woven panels with cast off movie film or videotape that operate between painting and architectural enclosure. I design and produce limited edition artist's books.
The thread that runs through all these seemingly varied practices is an need to reconcile my interests in the world of the political with the language of the aesthetic. I try to approach any given project with an attitude of detached research. I want the social critique that inevitably arises out my work to operate subtly and to reflect what I see as the contradictory and complex nature of South African identity.
Ironically, much of my work, is the result of my being in the United States, where I find myself looking at the image of South Africa as I might reconstruct it—through historical artifacts (stamps), through current media (newspapers) or through accumulated audio (records). This work attempts to examine an image of South Africa that is constructed external to the country. To some extent it speaks to what I feel is a kind of separation from the source, and leads me to consider how much of this work is, at its core, an investigation into notions of branding and identity through displacement.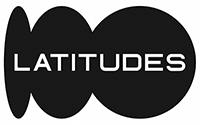 Download PDF