Tamara Osso
Seizure
Store Review (0)
PRESENTED BY : Tamara Osso
SKU
tamara-osso_disorder-of-anticipation-series
More Information

| | |
| --- | --- |
| Edition Size | 0 |
| Medium | Oil and Acrylic Paint on Canvas |
| Height | 182.00 cm |
| Width | 152.00 cm |
| Artist | Tamara Osso |
| Year | 2018 |
Osso (2018) Seizure, Acrylic and Oil on canvas, 182cm x 152cm
Seizure is part of a series called A Disorder of Anticipation - the series is based on Osso's challenges with her epileptic son - and is an imagined portrait of how his seizure feels when it happens.
The work however, is not only about this personal observation but rather an examination of how we live in contemporary culture.
We are always professing to live in the moment, to strive for a perfect ideal, to prepare today so that we can experience euphoria tomorrow... but life is not this way.
The anxiety of anticipating each and every act whether it is good or bad prevents us from being in the moment. It cancels out our ability to cope and more importantly our ability to connect. A kind of disorder in our collective thinking and communication.
Seizure is about remembering the moment, understanding it's importance and processing it's unique action.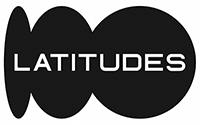 Download PDF