Tamara Osso
The Weaver
Store Review (0)
PRESENTED BY : Tamara Osso
More Information

| | |
| --- | --- |
| Frame | White frame |
| Edition Size | 0 |
| Medium | Ink, acrylic and oil paint on canvas |
| Height | 155.00 cm |
| Width | 103.00 cm |
| Artist | Tamara Osso |
| Year | 2021 |
During this isolated period the heaviness of the world would wash over us in waves and the
mundane vista in front of our eyes was a permanent reminder of both our fixity and our frailty.
One day, this boring view was interrupted by the maniacal flapping of a weaver bird racing past
my eyeline. He had probably been there for months but I hadn't noticed. He quickly
became a part the family routine. My children and I watched how he chose specific leaves
and threaded them so proficiently. Indeed, we began to appreciate the nature around us which
the garden facilitated so spectacularly but more than that, we began to appreciate each other.
This simple collective family experience of watching him weave manifested in a
fleeting moment of joy. This is the feeling I want to remember. Joy.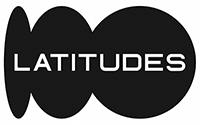 Download PDF