Territories. Sky. Flight Territories. Night Territories. Sky Territories. Clouded Territories. It's part breath.
Territories. Planted Territories. Natural Territories. Environmental Territories. Do they grow.
Store Review (0)
PRESENTED BY : Kim Lieberman
SKU
kim-lieberman_territories-planted-territories-natural-territorie
More Information

| | |
| --- | --- |
| Medium | Silk handmade Chaotic Ground lace |
| Height | 32.00 cm |
| Width | 50.00 cm |
| Year | 2019 |
Medium:
Argentine peso | Au$ | Botswana Pula | Brazilian Reis | Chinese Yuan | Indian Rupee | Israeli Shekel | Malagasy Franc | South African Rand | Swazi Emalangeni | United Arab Emirates Dirhams | US $ | Zambian Kwacha
In this work money from around the world has been used. What is printed on money signifies what is important to that country, what defines them in an essential way, be it politically, culturally, educationally, or environmentally.
In is in this way that this work refer to different kind of territories - be they the usual that exist on maps - political, geographic, economic, and they also investigate territories of emotion, wisdom, sense. Territories are a human construct. They imply an edge, a space where you cross a border to get into another space. The money is an association with geography. But of course not only that, money is loaded, yet it takes on a different format of references when the actual currency of different countries are placed into a small space. Generally, different monies inhabit different geographical places. Places with borders, with language, with their own brand of politics and political icons (who sometimes land up on the money), with race issues, with actual daily human interaction (which is usually completely different from an outsider's perspective of the place). These works are map-like in their source and intention, mapping out the human borders, rules, and external presentation, yet referring to a more subtle, less obvious, actual human experience. In these new works Lieberman mixes two mediums, lace and money, that she has worked with for years, separately. They are both antique systems, both use the human hand over and over. Physical currency is passed from hand to hand throughout a country, with no heed to status or class, a language that is understood. The craft of handmade bobbin lace requires the concentrating hand of the weaver to make the mathematical patterns that seem to reflect a natural order, maybe a hidden (higher) order. Lieberman interest in geography and history, and the human content that goes with that, pivots on the concept of 'how we can influence, and impact, each other from far afield, and through time.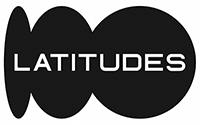 Download PDF