The Depth of Territory
Store Review (0)
PRESENTED BY : Kim Lieberman
More Information

| | |
| --- | --- |
| Medium | Argentine Peso, Australian Dollar, Botswana Pula, Brazilian Reais, CFA Franc, Chilean Peso, Chinese Yuan, Egyptian Pound, Ethiopian Birr, Euro, HK Dollar, Hungarian Forint |
| Height | 60.00 cm |
| Width | 32.00 cm |
| Year | 2015 |
I took a photograph of the bird as it circled over the Constitutional Court Of South Africa, it became part of the work 'Birds in Important Places' (2016), and then this bird flies through different works. Representing fairness, how we as humans must design and construct ways so we understand ethics, morals and human rights.
I can't help but think of rocks when I look at these shapes. They came out of the negative spaces from a piece of lace that was in another work. It was about territories, and geography, and one thing that rocks are certainly about is geography. But lace and rocks seem far afield - an yet - there are these shapes that exist in them both. This seems to push the concept that anything can be connected, even via the simple natural shape. What interests me is that going through, and going through, different generations of my own work and using aspects of one work as source material for another. And in some ways this allows the latest work to include all the concepts covered in it's predecessor, even if it seems to have nothing to do with it visually.
These works refer to different kind of territories - be they the usual that exist on maps - political, geographic, economic or more human allocated territories - emotion, wisdom, sense. Territories are a human construct. These works investigate territories. They imply an edge, a space where you cross a border to get into another space.
The money is an association with geography. But of course not only that, money is loaded, yet it takes on a different format of references when the actual currency of different countries are placed into a small space. Generally different monies inhabit different geographical places. Places with borders, with language, with their own brand of politics and political icons (who sometimes land up on the money), with race issues, with actual daily human interaction (which is usually completely different from an outsider's perspective of the place). These works are map-like in their source and intention, mapping out the human borders, rules, and external presentation, yet referring to a more subtle, less obvious, actual human experience.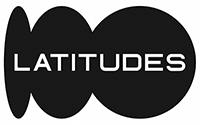 Download PDF