'Champion men deserve champion beer' 2018
glass, beer lables and gauche on board.

Following a creative process of crushing black label beer bottles to dust, this artwork represents a two dimensional interpretation of the material and narrative. It uses an image of myself (right) my father (middle) and Nelson Mandela (left) to question the entanglement of personal and public imagery.
For almost one decade, my father was employed as one of Nelson Mandela's body guards between 1991 and 1999. Nelson Mandela is a figure in South Africa and the world whose image has become a kind of monument. A monument representing the ideology of the post-colonial African state. Mandela's image can thus be seen as a language that alludes to the norms and conventions of contemporary democracy in South Africa.


Moreover, by recycling the equally popular materiality of the black label beer brand, this artwork aims to look beneath the surface of narratives that have come to define personal and collective identification. It reflects the reality that there is still work to be done in creating the 'free and non-violent' society that was promised.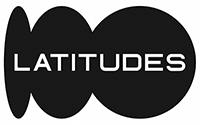 Download PDF