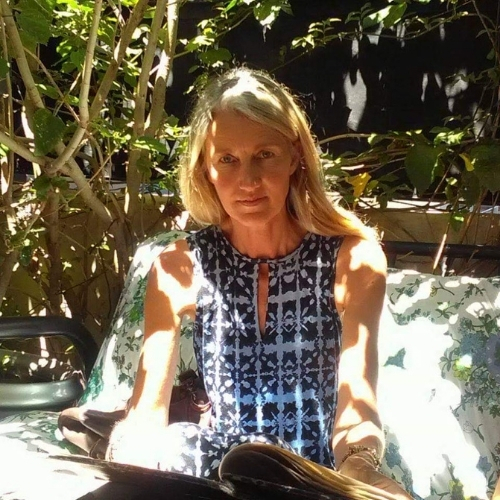 Natalie van Wyk is a practising artist living on the Indian Ocean in the Eastern Cape of South Africa. She has an Honours Degree in Fine Art from Rhodes University.
Her work explores both her environment and an intrapsychic terrain. It is figurative and tends towards the narrative, drawing on personal experience, Jungian psychology, archetypes and mythology. Nature is ever present and recurring motifs are the artist's shadow, animals and birds.
Her work hangs in private collections in New York, Johannesburg, Cape Town and the Eastern Cape.
Solo Exhibitions
2022:
Stories that Float on the Wind'
An Exhibition of inner and outer landscapes
CVD Art Gallery, East London
2020:
'Reveal Conceal'
An Exhibition of inner and outer landscapes
National Arts Festival
Makhanda
Read More