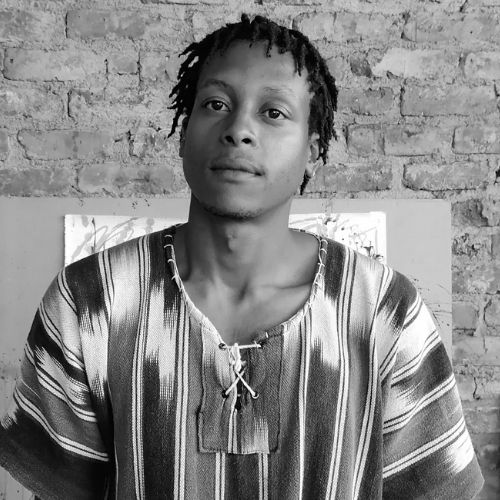 I am an African Visual Artist, born in Pretoria. Originally a graphic designer, I consider myself a versatile creator, with a portfolio that explores the cadences of African identity and spirituality, often through the cultural aesthetics of portraiture and surrealism. I aim to emphasize the experience of blackness through my work. I believe in sharing positive representation to and for the black community while translating the complexity we bring to the world through vivid imagery. I am highly inspired by nature, it's authenticity, unending originality and innovation. As such, my passions are tied in with Africa; its land and its people, this can be seen in my work.
Over recent years, I have been involved in a range of international projects. My work features on several articles by The Kraal who have published: The Guide to African Spirituality. Volume 0, in which my artwork of Ma'at is featured. I worked on a South African history graphic novel called "All Rise ; Resistance and Rebellion ". My work will appear in an upcoming American book called Black Joy Project. In 2021, I worked on a campaign for #Giveheracrown, an initiative raising funds for young female Africa designers in association with Jaguar, in which my work was donated and exhibited.
My work has been exhibited in Art it is Gallery as well as Stargazer gallery among other. group shows in Johannesburg. Having participated in an Online art Residency known as BLVCK BLOCK I have explored natural themes and materials in a search for a deeper connection between contemporary Africans and nature. Recently I showcased my new clay and acrylic paintings at Solo restaurant in Sandton, as well as Troyeville house in Johannesburg with The Culture Review.
Read More