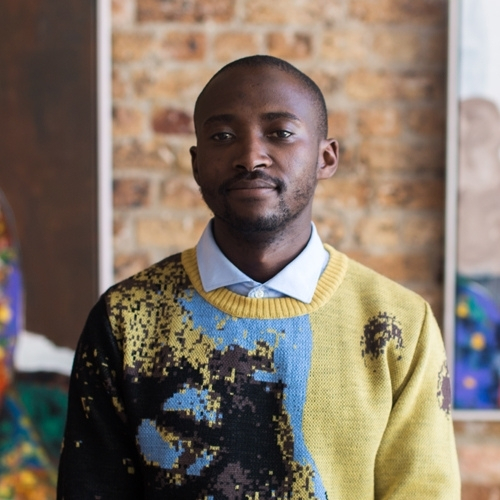 Buhle Nkalashe (b. 1994) is a full-time visual artist based in Cape Town, South Africa. He is interested in his African cultural heritage, the visual elements associated with it and how it is evolving in response to a developing and changing world.
Nkalashe works with paint and mixed media - a combination of charcoal, acrylic paint, oil paint and oil pastels. His paintings generally reflect on the influence of culture on society and he enjoys exploring traditional patterns and its contribution to more contemporary versions of cultural expression.
He has had solo exhibitions in Johannesburg and Cape Town and was shortlisted for the Sanlam Portrait awards in 2017. In 2020 Saatchi Art nominated 35 "rising stars" - talented emerging artists under the age of 35 - to collect and Nkalashe was the only South African artist on this list.
Read More