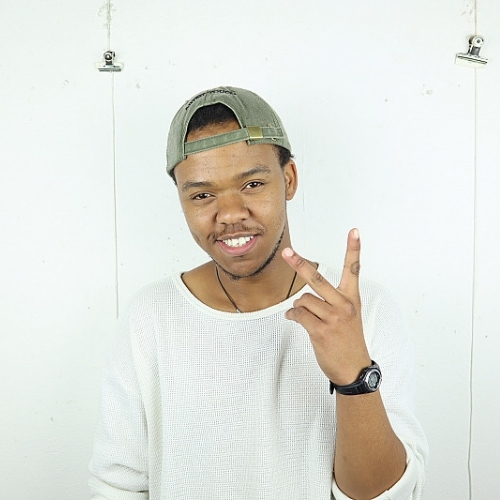 Thabang Molefe was born in 1996 in Soweto, Johannesburg, where he currently resides. In 2015, he matriculated from Northcliff High School.
Molefe was a part of an NPO called Izinkhanyezi di Naledi community development in 2015-2017. The NPO aimed to educate High School children in Soweto about career choices. Molefe is also a vocalist, lyricist, music producer and photographer. Through Artist Proof Studio, he has participated in community-based projects such as revamping a primary school library.
In 2018 Molefe completed his is third year at Artist Proof Studio mastering the print medium of Intaglio and relief printing.
Artist Statement:
In my body of work, I explore the vulnerability of the masculine figure. I have used my own body as a source of reference in order to interrogate my own identity. The male figure in my works can be found in different foetal positions. This passive position challenges the stereotypical patriarchal role of the masculinity I experience in society.
I explore a range of atmospheric surfaces that interact with the passive figure. These emotive surfaces create a dialogue with the figure that at times create a contrast between the two. It is this relationship that creates a dream-like world and allows an escape from reality and from conforming to the social construct of masculinity.
Read More