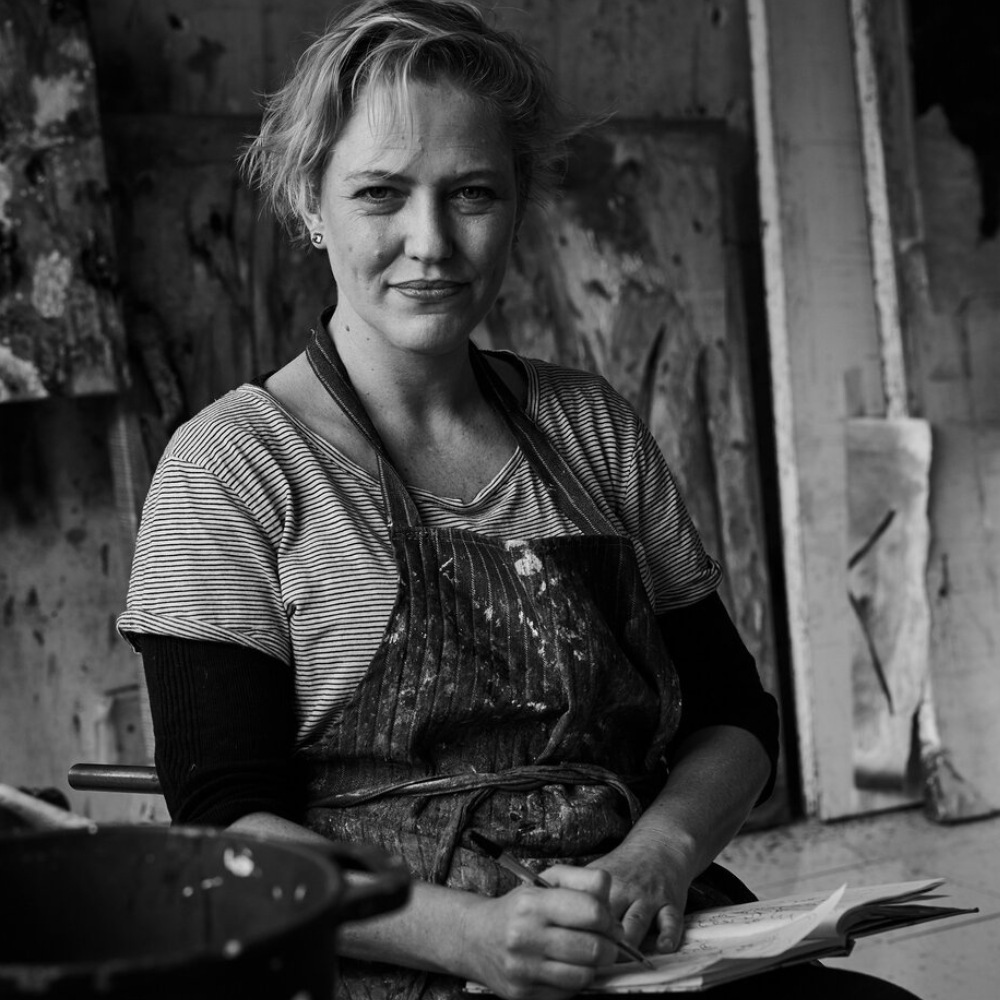 Jessica Webster (b. 1981, South Africa) is a conceptual painter whose work is complex in range of theme and materiality.
Webster has pursued ideas about traumatic memory and the human predicament for sense-making as having a defamiliarizing effect on the almost mundane visual realities of daily experience. Webster's philosophical approach to painting originated in her PhD in Philosophy (Wits, 2017).
Her research was co-supervised by artist Penny Siopis, whose lasting mentorship of Webster led to the development of a close analysis of Siopis's practice regarding trauma, objecthood, and the embodied "sexuality'' of the painted surface. Webster's ideas address painting as re-articulations of psycho-somatic events which reveals painting at its most robust: where it lays bare the aesthetic ideals of the enlightenment project as traumatic.
Webster's paintings (2018-2020) exerts itself as a detachment from the traumatic underpinnings of that thesis towards a new experiment with lightness and irony.
Read More