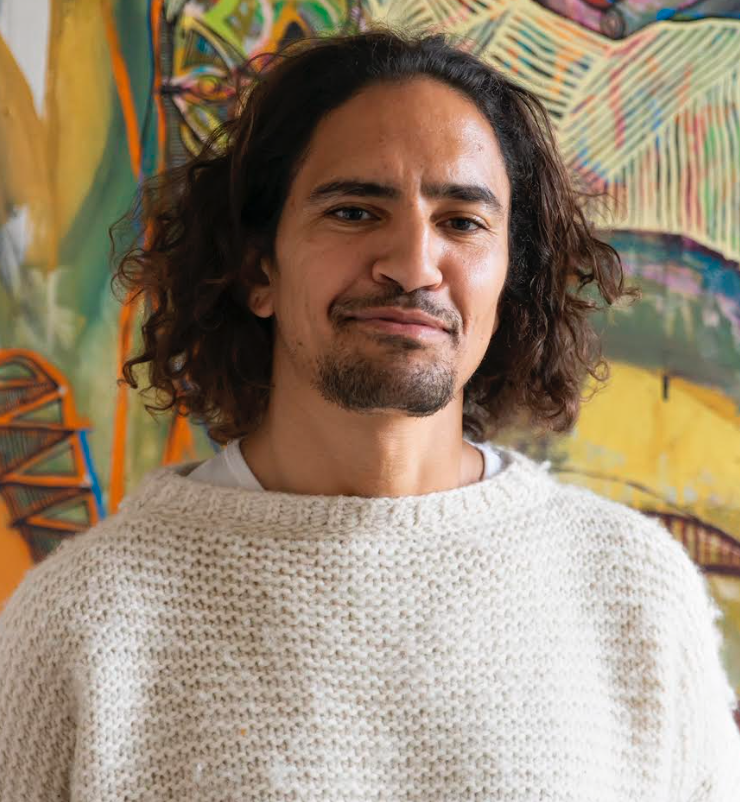 Born in New Mexico of a South African father and French mother born in Tunis, Khwezi Strydom has always been preoccupied with questions relating to the mix of different cultures and multiple identities.
At a very young age he drew and painted which rather organically led to his interest in graffiti when he reached adolescence. Immersed in the milieu of graffiti, skate and hip hop, he began to work on large surfaces, concentrating on defining the meaning of letters, and linking improvisation with preparatory work.
At the same time, he began studying astrophysics, before finally deciding to become a craftsman glass blower at the Cristallerie Saint Louis for a period of 5 years. It was also during this period that he began once more to paint on a daily basis.
In 2012, he made the decision to devote his time entirely to the art of painting. He lives and works today in Drôme, France.
Read More