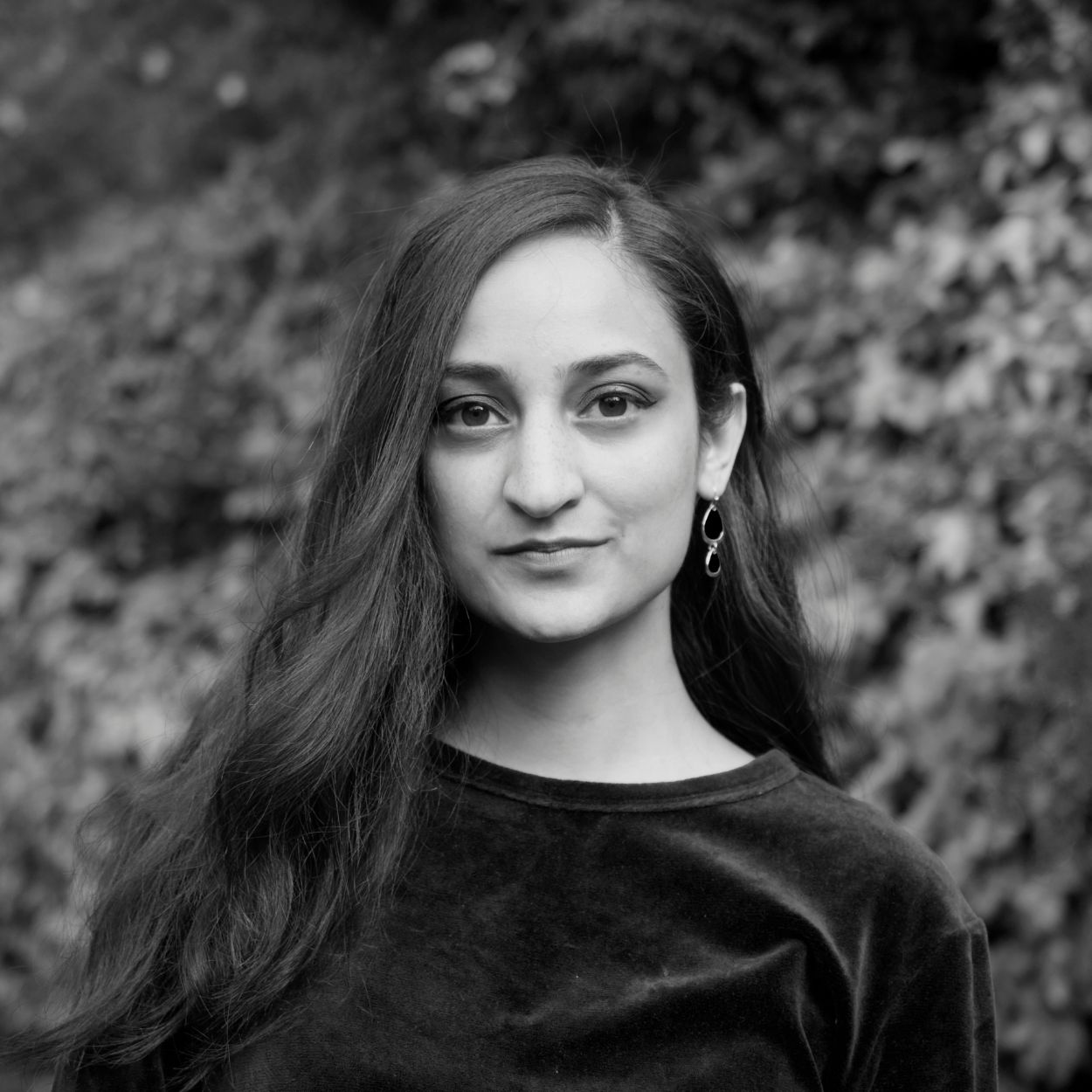 Hemali Khoosal is a socially engaged artist and researcher. She is a Fine Arts graduate of Wits School of Art, in her home city, Johannesburg. Khoosal also completed part of her Honours on exchange in the Scenography department at Haute École Des Arts du Rhin, Strasbourg. The artist enjoys exploring how humans perceive themselves in relation to others. Her art is collaboratively oriented and draws from conversations and interactions with people. As a multidisciplinary artist, each mode allows a different approach to her interests in gesture; language; migration; and intergenerationally inherited and overlooked forms of knowledge.
Gesture is explored as a channel of communication and an everyday metaphoric language. As things are spoken and gestured into being, Hemali grasps at fragments of what passes her by. Her video installations, paintings, and prints carry disorienting distortions, nostalgic visions, and rhythmic hands in motion. Through cross-sharing stories - especially underrepresented ones - she hopes her video work may hold space for people to find common ground in their seemingly
disconnected experiences and internal worlds.
Most recently, Khoosal was awarded a three-month residency at The Spinnerei, in Leipzig, Germany, by The Centre for The Less Good Idea & David Krut Projects. Prior to that, she was awarded the Sam Nhlengethwa Young Womxn Award from the Bag Factory, where she had a one-year residency, and a two-person exhibition: In Passing. She graduated with distinction from Wits School of Art; was runner-up for the Wits Young Artist Award; and received the Giovanna Milner Award. She was also the winner of the Emerging Artist's Portraiture Development Programme, a finalist for Sasol New Signatures, a nominee for the Video Art Awards in Italy, and a recipient of the International Spoleto Award. Additionally, she has work in collections including the Centro Luigi di Sarro; the Jack Ginsberg Collection; and Keleketla! Library.
Read More