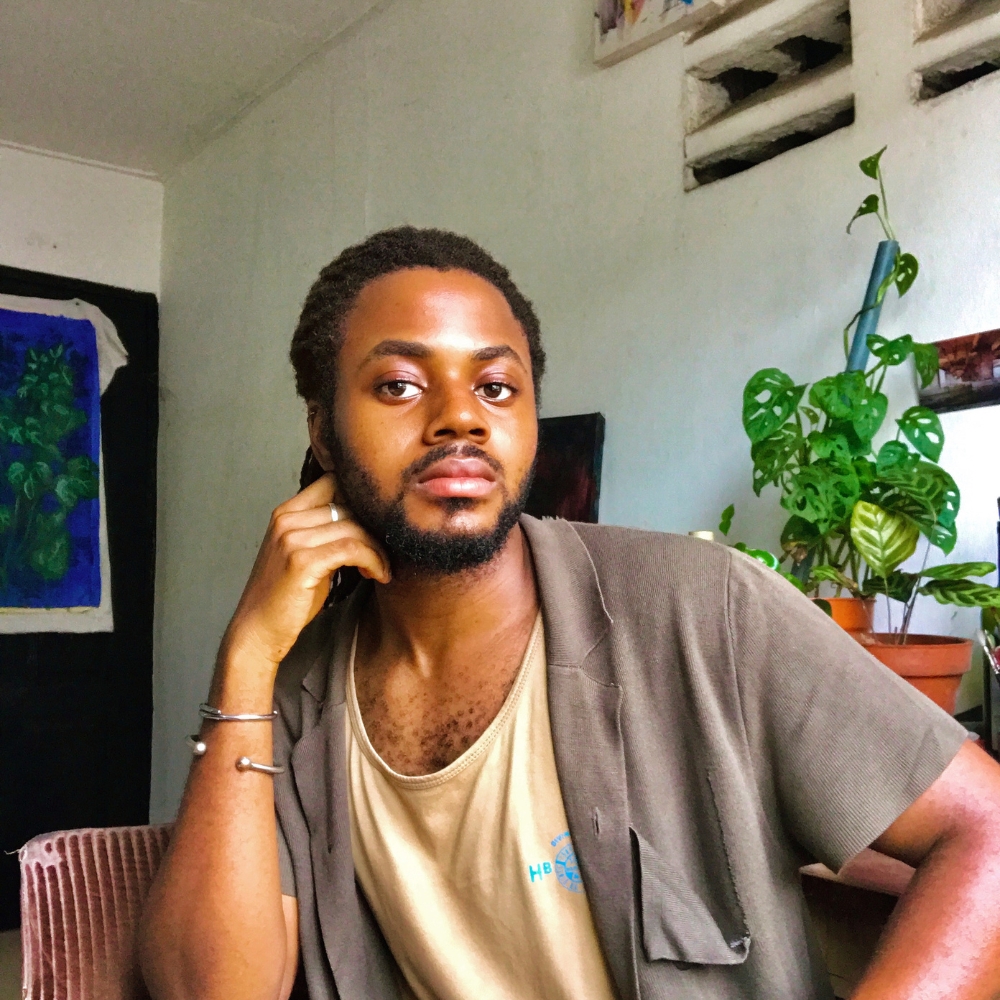 Foluso Oguntoye (b. 1994) is a Lagos based visual artist. He graduated with a BA in Fine Arts at the Manchester school of Art, UK, in 2016. Oguntoye is drawn to exploring the land, nature
and plants in his artworks and has had a close, experiential and working relationship with nature for over 6 years till now as a plantsman, which continues to deepen his curiosity for nature and inform his practice and desire to merge nature work with his artistic voice. He is particularly influenced by tropical, indigenous flora, fauna, forests and landscapes which he continues to explore and expand further in his current work.
His imaginative exploration of the forms, symbols, patterns, gestures and colours that are expressed and encoded in nature guide him as he delves deeper into the knowledge of the
earth's mysteries. In this way, he is able to further realize and communicate the natural connection between humanity and the natural world. In a world that is increasingly alienated and disconnected from nature and life's processes, Oguntoye contemplates and communicates ideas and themes of memory & identity, abundance & fertility, spirituality and the nterconnectedness of nature.
His art serves to celebrate, mourn, remind, reclaim and reimagine human (natural), cultural and spiritual identities that have been discarded, lost, distorted and displaced, shifting our attention towards the abundance and new life that awaits us now and in the future. Some of his recent exhibitions include: The World Reimagined- Journey of Discovery Sculpture
trail, London, UK (2022), Art at Ouida , Pop-up art exhibition by JCAA, Lagos, Nigeria (2022), and Journey To The Greenprint I- (Independent Solo), Lagos, Nigeria (2021).
Read More