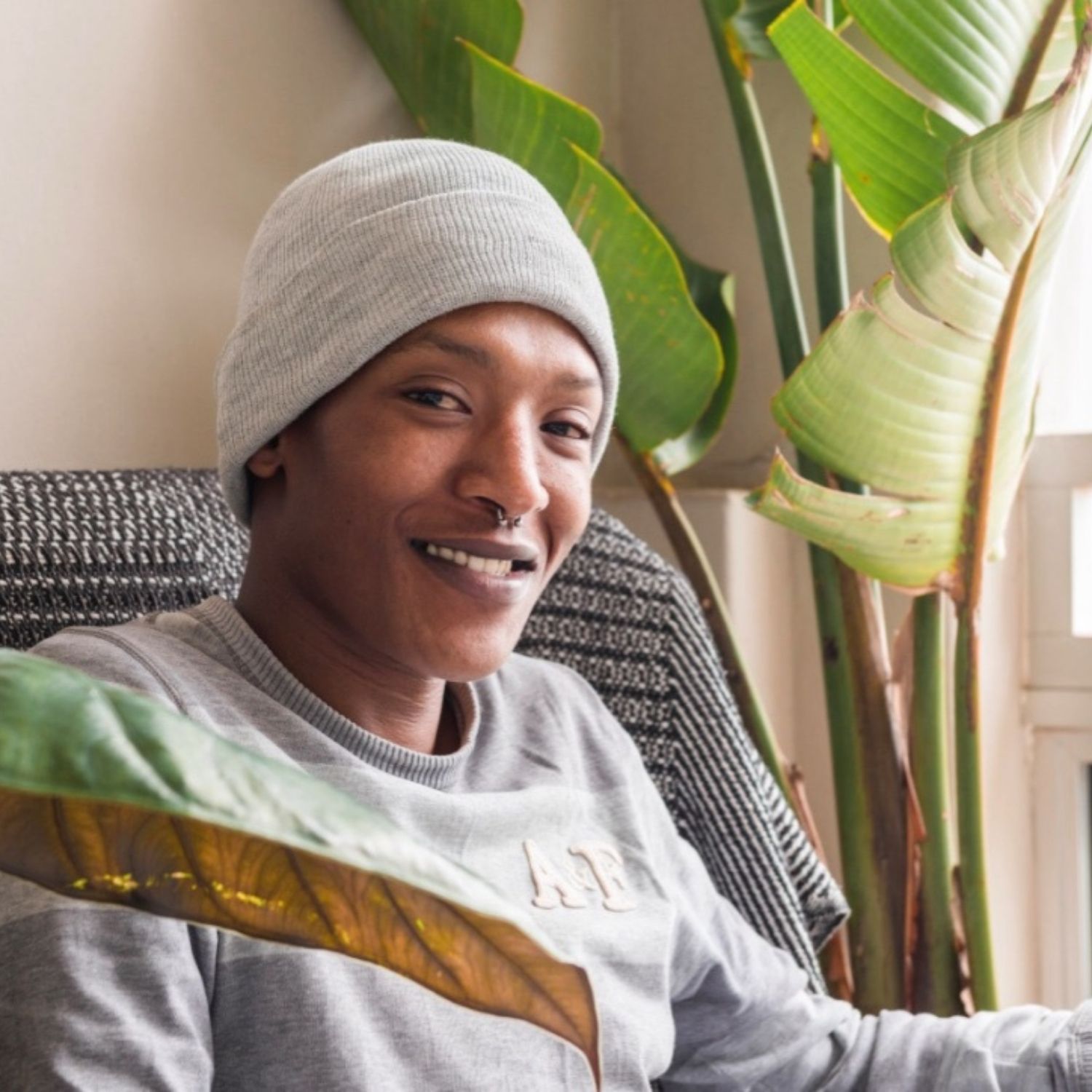 Songezo Zantsi (b. 1991) is a Cape town born and based multidisciplinary mixed media contemporary artist. He studied Art & Design at college of Cape Town, and graduated in 2017. Zantsi has worked in the design industry for two years and started his solo career in 2019.
In 2019 he joined the Association For Visual Arts (AVA) Gallery on their installation crew training program which he completed in 2020, 2021 he became part of a group exhibition at Association For Visual Arts (AVA) Gallery called IDENTITY. 
Zantsi's work explores with cultures that encompasses social behaviours, ritual's, customs, traditions, beliefs faced by different ethnic groups. The works conceptions are mostly personal experience based and multi layered referenced.
Songezo Zantsi is a painter and mixed-media artist who portrays African culture and traditions, particularly that of the Ciskei and Transkei people. Through his work, Zantsi questions why many of the products used in traditional ceremonies are Western objects, in turn raising questions about where and how culture and tradition are formed. He also laments the loss of pre-colonial identity. 
Read More
There are currently no artworks by this artist available on Latitudes. Please contact info@latitudes.online if you would like us to source works.