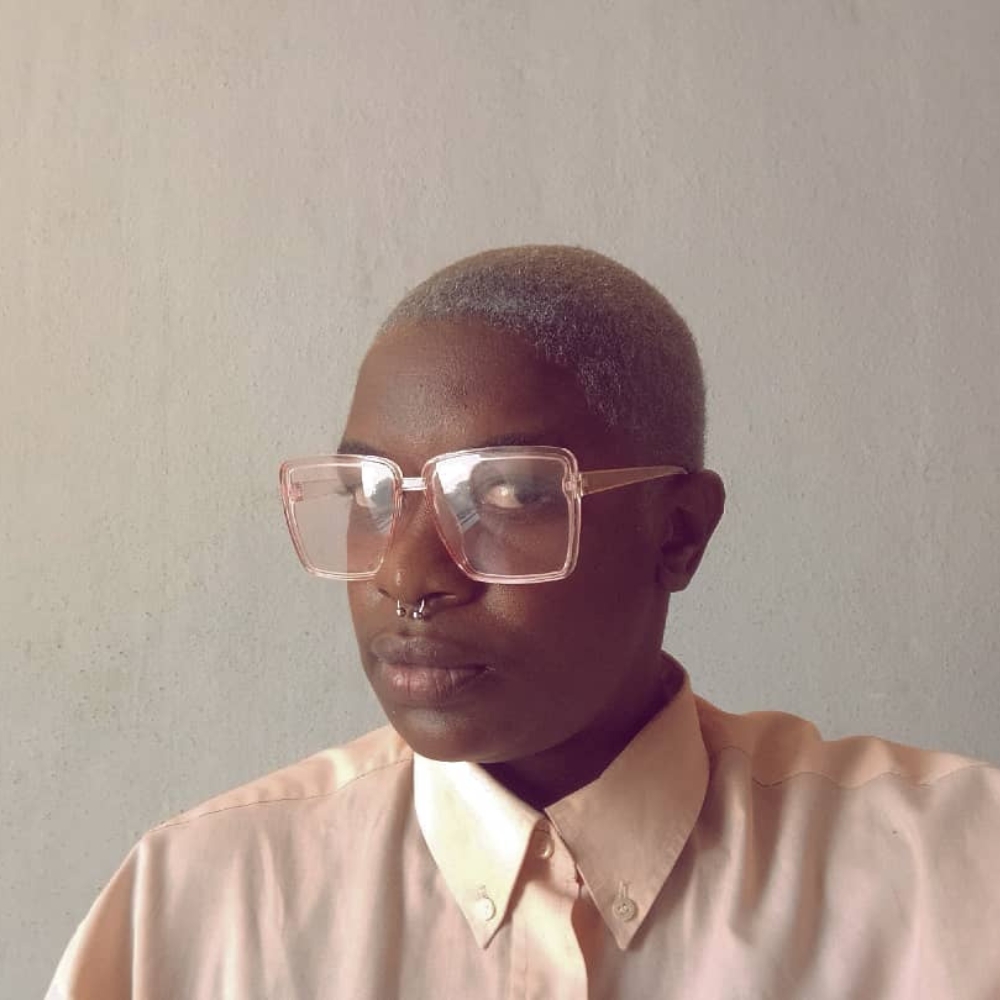 Pamina Sebastião is a multidisciplinary artist that focuses on creating a cultural artistic archive of death/decolonization and new imagination of a queer body in a post-colonial country. Their research explores the possibility of not only dismantling the body by bringing collective reflections about colonial trauma and the path to decolonization as a way to disassemble the body as a place of inscription but also, proposing new places of care by exploring the construction of an imaginary in which other forms of "corporeal" existence are possible and
centered in a structure of care for all, so far this proposal has been linked to mushrooms and plants.
Their work is linked to their social justice issues focusing on gender and sexuality activism as a result of the various LGBTIQ, feminist, and artistic collectives that they co-created and
are part of. Their work has been exhibited at the Biennale the Lubumbashi (Congo;2022); Museo Madre (Italy; 2023); Sex &Pubic Conference(South Africa; 2022); Castle Nuovo
(Italy; 2022) among others. 
Pamina holds a Master's in International Law with a focus on African Human Rights System from Lisbon University (Portugal; 2015); a Law degree from Catholic University (Angola;
2011). In 2022 the artist won a seed award from the Prince Claus awards from the Netherlands and a Íris Association LGBTIQ community long-standing Contributors award in Angola.
Read More