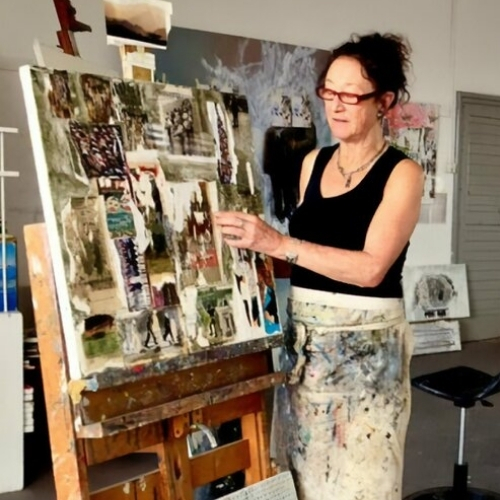 Arlene Amaler-Raviv's artistic trajectory spans four decades of dedication and prolific output, with numerous exhibitions locally and internationally.
Born in Johannesburg, South Africa, Amaler-Raviv received a BA Fine Art Degree from the University of the Witwatersrand, where she studied under Robert Hodgins. In the 1970s she was involved in art education, workshops, teaching and teacher training programmes. From 1979 she has held many solo exhibitions at Everard Read Gallery, Market Theatre Gallery and group shows, both in South Africa and abroad.
During the 1990s she lectured at the University of Pretoria, FUBA and at the Katlehong Art Center (BACA). In 1996 she lived in the Netherlands where she assisted in the curatorship of the exhibition of Africa meets Africa at the Museum of Ethnology, Rotterdam.
In 1997, Amaler-Raviv moved to Cape Town where numerous projects developed. Many of her paintings and works hang in private collections around the world and publicly in major art collections in South Africa.
Read More