Charles Steroid Mamorobela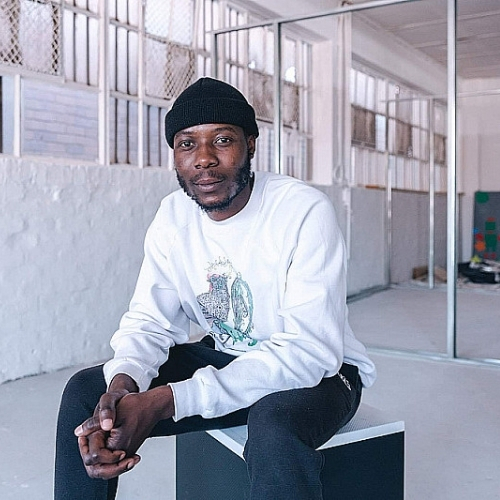 Charles 'Steroid' Mamorobela is an independent visual artist and a graphic designer; born in Limpopo and later relocated to Alberton, Johannesburg in 1994.
Mamorobela holds a diploma in Fine Arts from the University of Johannesburg. His work varies in mediums, as he strives to employ all traditional fine art making processes including drawing, painting, sculpting, printmaking and digital art and design.
His fine art studies have enhanced the development of his visual work from creating exquisite figures and landscapes to conceptualizing and creating dialogue through use of imagery, colour, and texture. Mamorobela's career reached a new level when he had the privilege of being one of the 2019 RMB talent unlocked artists that exhibited at the Turbine Art Fair, which gave him an insight for what it takes to be a part of an enormous and important visual art event. In the same year, Mamorobela won the Ekurhuleni prize at the 2019 Thami Mnyele art awards.
Artist Statement
My artworks speak about the lives, issues, struggles and journeys of the people of Johannesburg; focussing on current issues in different parts of the city and how these different sections of the city connect to each other, or worse, how they've been neglected by government and service delivery.
Johannesburg, a busy city, is filled with crime, poverty, fraud and corruption on the one side and - on the other side - new opportunities; creating both pain and happiness. The paintings I create consist of highly textured abstract backgrounds interpreting the dirty streets of our current society but still highlighting the beauty of the city we call home.
The imagery used in my artworks is inspired by the architecture, people and culture that interact with one another in this dystopian landscape. My art is a form of storytelling, of documenting moments in time using my influences, breaking news (current affairs) or things I see on a daily basis to direct the subject matter and mediums I use in my work.
Read More