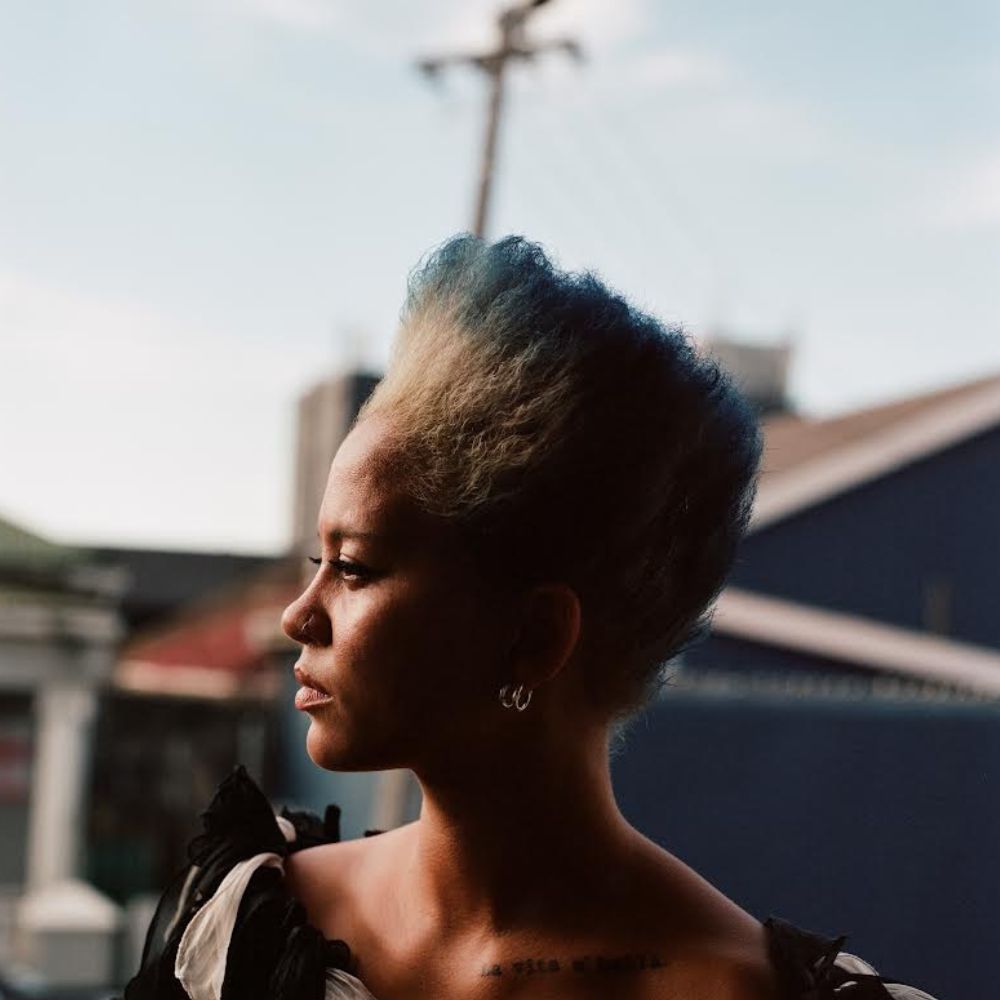 Mikhailia Petersen is an independent, multi-faceted creative, living and working in Cape Town, South Africa.
Working through the medium of photography, Petersen is skilled in the fields of styling, creative direction and as a stills producer, cultivating a layered means of engaging with projects and work.
Often working in portraiture, Mikhailia aims to capture her subjects in a truthful and celebratory manner, portraying those individuals she shoots through narrative-based story-telling, as opposed to isolated and essentializing single images.
Her practice lends itself towards the emotive, harnessing elements of history, culture and the lived archive of those who surround her and the individuals she works with. Deeply interested in the post-colonial landscape of Cape Town, her work seeks to re-address the way POC and LGBTQIA+ people are framed within this context through hardship and oppression. Instead her photographs highlight the beauty and strength of people.
The work she has produced has been described as theatrical and heavily inspired by a documentary-themed approach. Working with a community of creatives, also based in Cape Town, her practice is multi-disciplinary as she incorporates local crafts, fashion, and various skills within shoot production to create her photographic stories.
Petersen's work has been published in various reputable South African and international publications, including THE FACE, NATAAL Magazine, NiCotiNe and Doek!Lit. Her work has been exhibited locally at , The Reservoir, THK Gallery, Ebony Gallery and AVA Gallery, and internationally at the V&A Museum X Guap x We are Soul show in London. Notable campaigns she has worked for include PUMA.
Read More