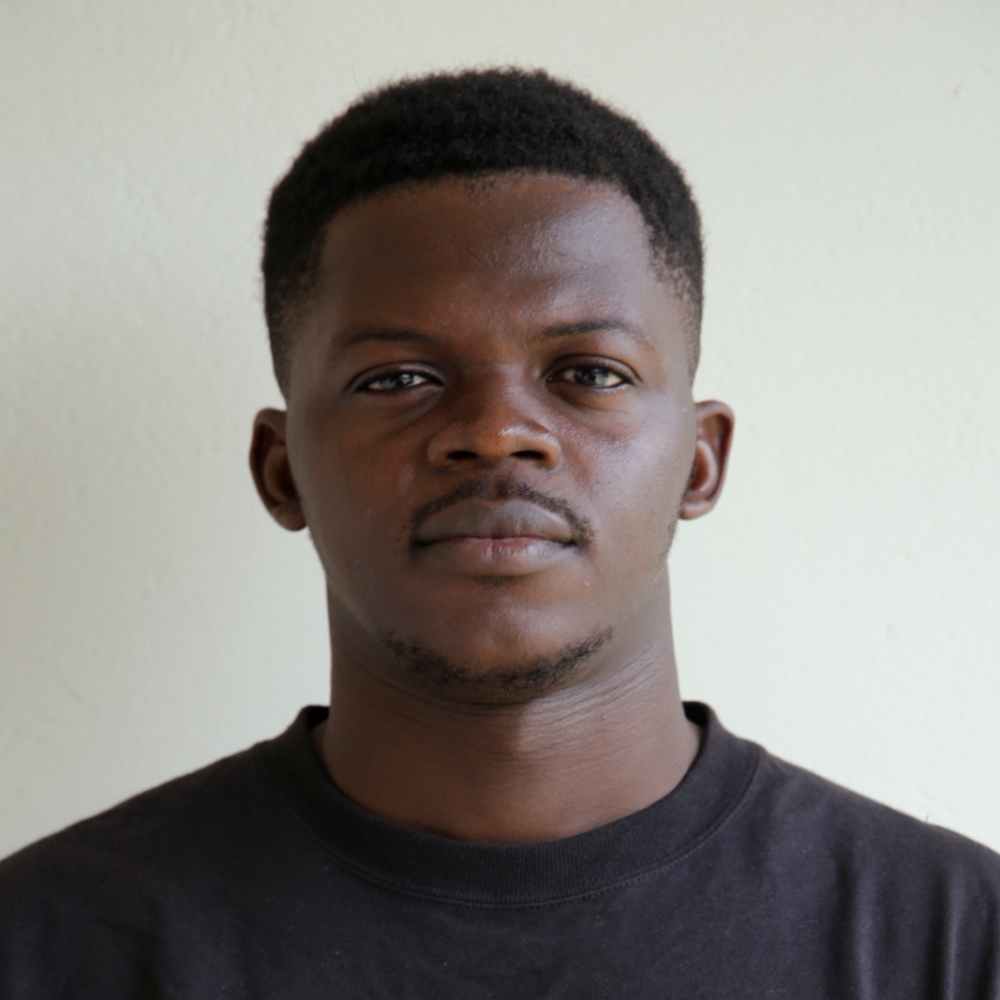 Michael Jackson Blebo also known as MJ (b.1993) is a Ghanaian artist who resides and works in Ada-Accra and currently works as an artist (sculptor) and a griot at Nkyinkyim Museum. MJ
got his Bachelor in Fine Arts (Sculpture) in 2018 from Kwame Nkrumah University of Science and Technology (KNUST), Kumasi- Ghana. He has participated in local and international residencies such as Critlab and Rele Arts Foundation Bootcamp in 2020 and 2021 respectively.
MJ is fascinated by his environment as he draws inspiration wherever he finds himself from cities, urban centres, villages, markets, lorry stations etc. MJ has also participated in various
local and international group exhibitions, including ''Middle grounds'' curated by MJ at Nuhalenya-Ada. In 2021, his works were featured in the group show ''Young Contemporaries''
curated by Adéoluwa Olúwajoba, at National Museum in Onikan-Lagos, Nigeria.' He is also the 2021, Absa L'atelier Ambassador.
MJ's approach to his art practice has been experimental as he makes colours from plants, charcoal, earth and other materials found in his environment, allowing him space to determine the materiality of his practice. He investigates nature, material memory, natural architecture and humankind's relationship with the environment. Primarily working with drawing, painting, sculpture and installation as a point of entry, his exploration of geological formation and architecture raise important questions on how his artworks are viewed. The elements used in his works are usually welded or constructed together to create installations that reference kinetic sculpture and the aethetics of minimalist abstraction.
MJ's works employ materials such as charcoal, phyto (natural pigment), red ochre, steel and mirrors, while also utilising indigenous working techniques, methodologies and aesthetics which allow him to place his works in direct connection to historical context and tradition. The questions that guide MJ's practice and process relate to the longevity of the materials used and the display or form of the artwork. This has led MJ to adopt techniques like encaustic and egg tempera which are ancient and contemporary techniques.
Read More