Cheryl Traub-Adler
Crab Necklace
Store Review (0)
PRESENTED BY : Nel
SKU
cheryl-traub-adler_crab-necklace
More Information

| | |
| --- | --- |
| Edition Size | 1 |
| Medium | Oil on Canvas |
| Height | 51.00 cm |
| Width | 41.00 cm |
| Artist | Cheryl Traub-Adler |
| Year | 2021 |
This work forms part of a body of work created during the pandemic and as a response to the pandemic, it traverses a space between the completely abstract and a slightly more representational, more so, a symbolic space, within the artist's own exploration within her larger practice.
*elementals & incidentals
The intimacy of crowds has disappeared and the nostalgia of travel is part of a deeper longing that is a sense of a lost reality.
My own imagination has turned to the narrative of paint on canvas, and the journey that the unconscious wonderings tell.
This working is a type of synesthesia; a sensing through a subjective lens and translated into colour and sensual textuality.
An expressive style that is grounded in a deep understanding of the history of painting, these paintings could be described as part dream-fantasy, part Surreal Abstract.
With age, freedom has overtaken fear and this is made manifest in a continual absorption of the primary purpose of what it takes to be continually in the process of creativity.
The work is testimony to this abandon and portrays a world that is located within a deepening understanding of alchemy and the mysterious ways of nature."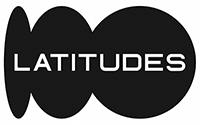 Download PDF