Ronél de Jager | Still Here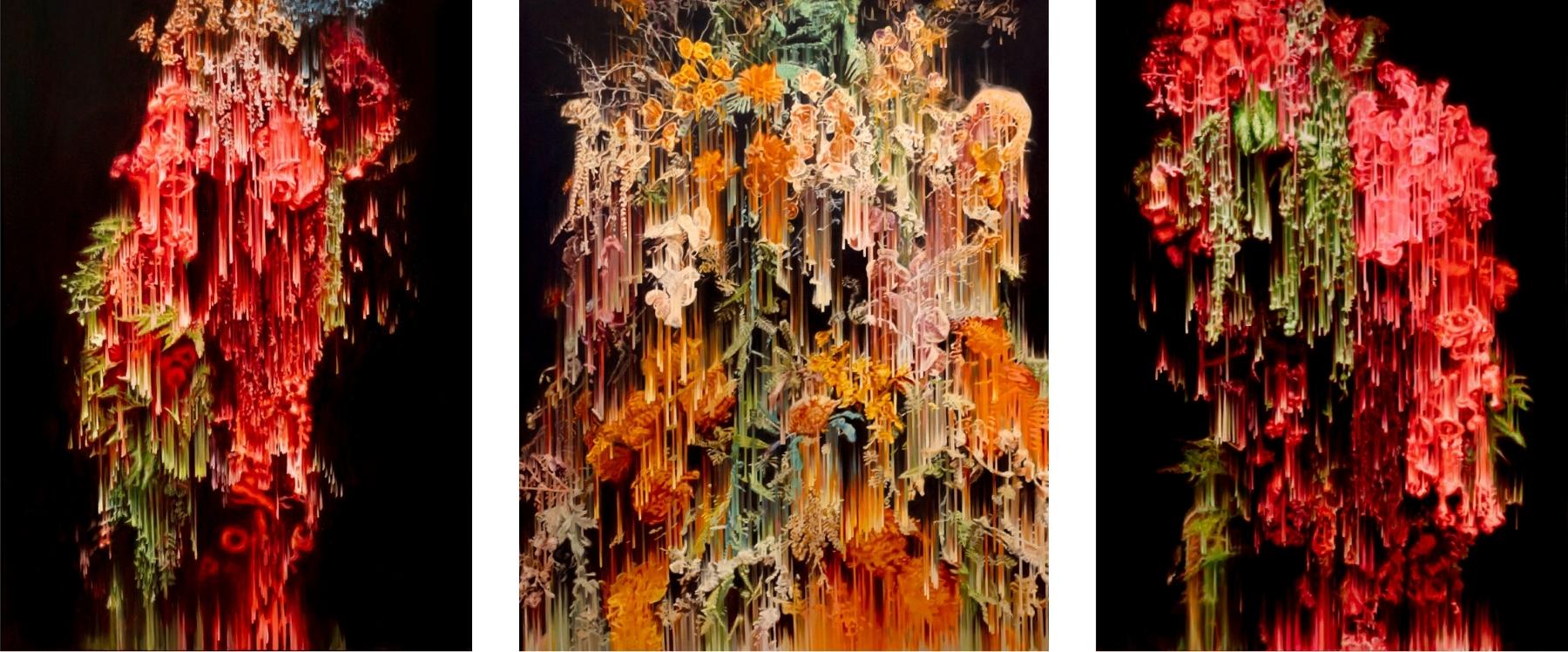 Still Here showcases Ronél de Jager's latest body of work - paintings, prints and a beaded work made in collaboration with Qaqambile Bead Studio. De Jager contemplates the disintegrating boundaries between real and not real, and the consequent effects on our personal relationships and our relationships to ourselves. By integrating digital tools into her painting practice and remastering the Vanitas style from the 17th and 18th century Dutch masters, this body of work takes apart the pixelated life with a sensitivity that makes it poetic, even bearable.
Confined to our domestic spaces for two years and forced to communicate online, we were confronted with the issue of what it meant to actually talk to each other. The easiest way to share our lives and find out what is happening in the world is through
social media. But as social media is a perfect site for curating the self and living in the bubble of your algorithm, more time is spent on creating these digital realities than living outside them. We have even surpassed a point where one can easily refuse to participate in social media as it weaves itself into every fibre of contemporary life.
The choice seems to either post about yourself or to cease to exist. De Jager explores these notions, deploying the structure of the Vanitas 'still life' (used by artists to give objects symbolic meaning) to introduce us to the significance of the ceremonial bouquet. Is there a difference between a real bouquet that is gifted and the bouquet emoji that is texted, if both are sent to console a loved one? Has difference between real flowers and digital flowers ceased to be relevant? When the boundaries between real and unreal are already so complex with objects as mundane as flowers, one can easily extrapolate a much deeper level of complication in the rest of our lives online.
This sense of curation, of arranging the appearance of our digital lives and profiles is echoed by De Jager's interest in the curated arrangement of flowers that makes up the bouquet. These flower arrangements, in their own temporality and propensity to decay within a short time, thus become symbolic of our connection to others as well as to our own minds.
Read More