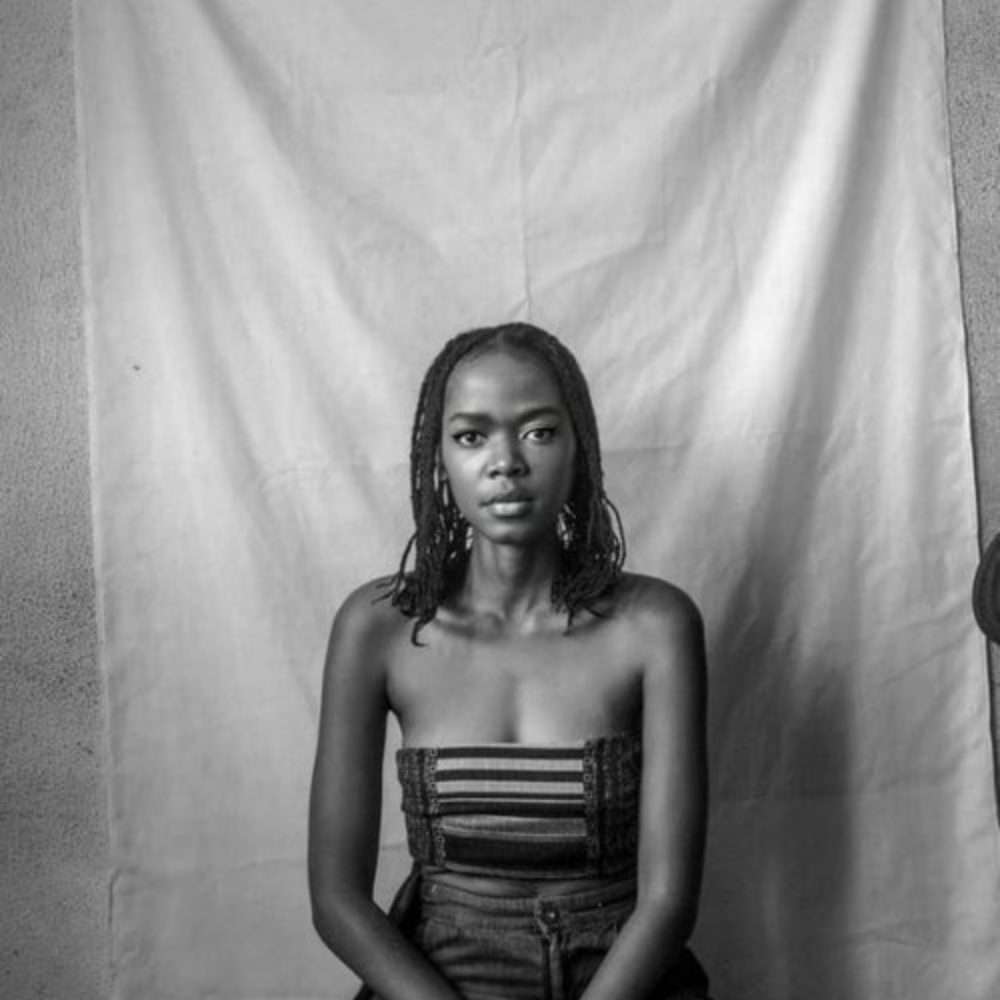 Nokukhanya Charity Vilakazi(B. 1992 - Ethekwini, RSA) is a multimedia artist and visual orator. Working primarily with the mediums of photography, painting and video art.
She make works using ibomvu (Red clay) with acrylic paints as a way to show the beauty of her characters as that was and still is a form of beautification practiced by African womxn .These works are inspired by African folktales/literature and traditional story telling through a matriarchal gaze. Womxn have controlled societal views of what is expected of them.
Her work is highlighting African women in folktales that illustrate the liberated and disruptive potential of the female power, resilience, wisdom and agency. Authenticate female agency and are restored and empowering to the African woman's psyche, and it also tells the wisdom of folklore, myth, fantasy, and social history, can instigate social change and egalitarian relations whilst celebrating the women of Africa as key protagonists, profound in their power as in their humanity.
A principal theme in Vilakazi's work is Feminism, mythology, spirituality and influences that explores gynocentric norms in an African context.
Read More