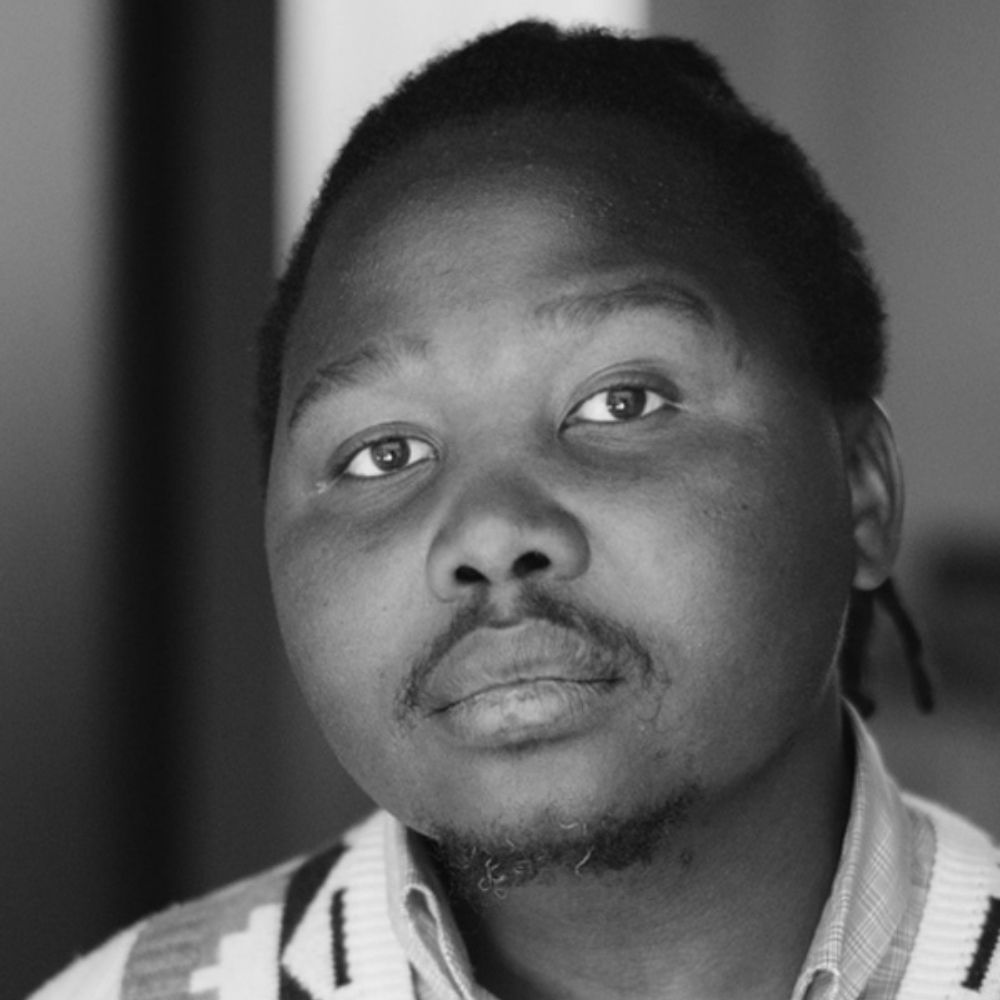 Mongezi Ncombo was born in the Eastern Cape, Mthatha on the 3 March 1987. He studied Visual Art
and Design at the Central Johannesburg College. In 2010, he enrolled as a Saturday student in
Printmaking at the Artist Proof Studio and, in the same year, he exhibited in a group exhibition for the
Arts and Culture festival at the Port St` Johns Museum. In 2011, he moved to the weekday`s
printmaking program at the Artist Proof Studio. He exhibited at the Johannesburg Art Gallery for the
"The coming of age" exhibition at the Artist proof studio`s 21st anniversary. In 2012, he exhibited at
the Artist Proof Studio gallery for the 3rd year exhibition entitled "I reflect".

In 2018, he participated in an Art exchange program at One Eloff Studios. He participated in a
mentorship program at the M Studio and exhibiting at the Mpho Art and Design. He exhibited at the
Mall of Africa with the Julie Miller investment for the Art Collective exhibition. 2019, he exhibited at the
Goethe Institute and at the Firstbank with the MMarthouse. He is taking part in the Spier Arts Trust
mentorship. He works as the bookbinder's apprentice at the Pulp Paper Works. He is currently doing
the artist residency at the Modern Art Projects South Africa as a full time artist.
Read More
There are currently no artworks by this artist available on Latitudes. Please contact info@latitudes.online if you would like us to source works.