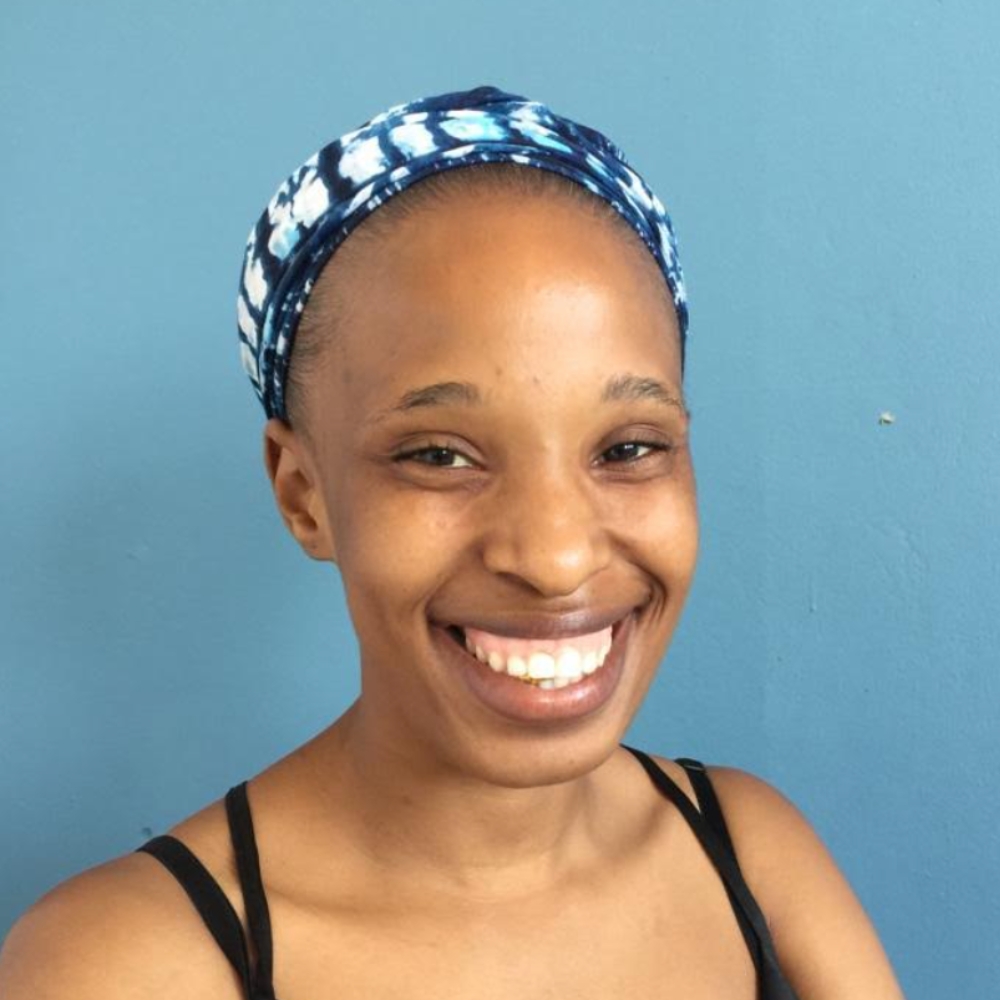 Hlobile Maphumulo is a South African female visual artist who was born on 03 February 1996.I was raised by my both parents in a township call eNanda I started my first grade at eNanda then for my second grade my family and I we moved to Waterloo parmanently. I started loving art in High school I finished my matriculation I continue with my art skills in College I studied art and design (N4 to N6). I also developed mytechnique and skills in other art centers in Durban. I work at Bat Center for 6 months as an internship for visual arts facilities and multimedia.
In 2022,Hlobile realized it was time for her to move to a different art form. She had study graphic design in college then she took her design experience and applied to her paintings, creating her work with bright colors by design style. Hlobile has fascinated by creating beautiful art works and how the world is represented through the eyes of others.
Hlobile is not into creating something realistic but she enjoy's playing around with painting using bright colors and express her feelings with colors, by her using bright colors she believes that color heals a broken soul and have hope. Each colour has its own unique properties and meanings,which can vary depending on culture and personal preference.Among the different colours present around us,spiritual colours have specific meanings attached to them.Hlobile is a spiritual person she using colors that links withenergy, body and mind of a person.
Read More