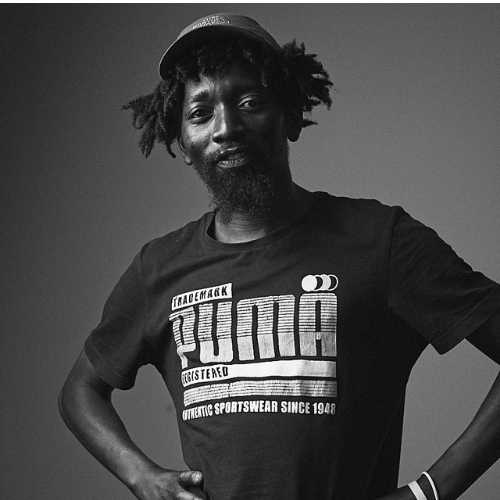 Isaac Zavale (b. 1987) is a Mozambican fine artist, muralist and co-founder of Prints on Paper Studio. He graduated from Artist Proof Studio and currently lives and works in Johannesburg.
Zavale has been curating his own group shows and printmaking workshops since 2011. From 2013 Isaac has been working hand in hand with his at partner at Alphabet Zoo Collective, Minenkulu Ngoyi, running zine and printmaking projects throughout the country. His background in mural painting and signwriting is evident in his recent bodies of work, mostly consisting of inner-city landscapes that depict honest and sometimes naive representations of Johannesburg street scenes.
Zavale has participated in numerous group exhibitions locally and internationally. In 2015 he and Minenkulu Ngoyi were invited to be guest lecturers for 3rd-year students for alternative printmaking, zine-making and bookbinding courses at the University of Witwatersrand. Zavale's work is about the social and political issues in Johannesburg and Africa seen through the lens of a Mozambican immigrant.
Read More
There are currently no artworks by this artist available on Latitudes. Please contact info@latitudes.online if you would like us to source works.