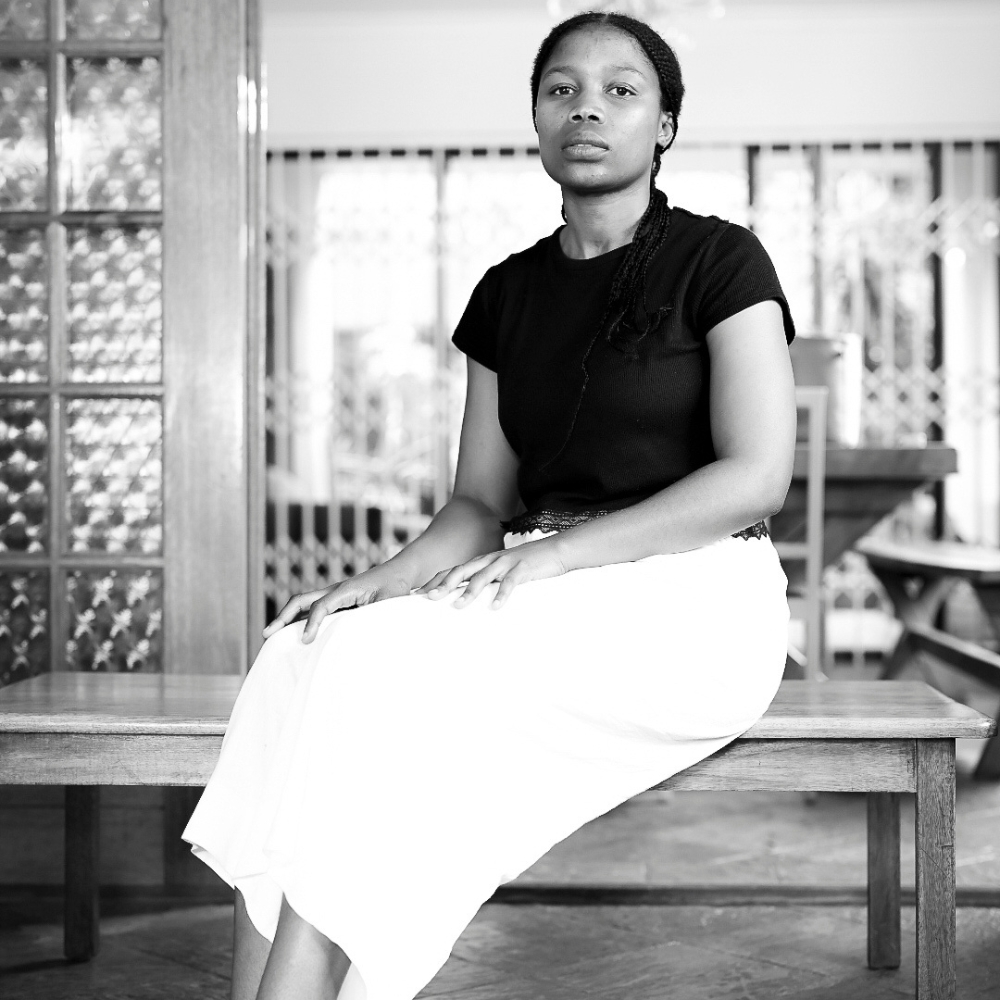 Bongeka Ngcobo uses photography as an investigation of being and self-discovery through self- portraits, intimate portraits of others, and explorations of her environment. She holds a Diploma in Journalism from Varsity College and a B-Tech in Photography from the Durban University of Technology (2016), specialising in portraiture and documentary photography solidifying her passion for visual language.
Ngcobo has been recognised for her photography by Design Indaba who nominated her as an Emerging Creative in 2019, and she was awarded a scholarship from Orms Cape Town School of Photography. Her work has been published in local and international publications and she has exhibited as part of Point Blank: Photography and Activism' at PH Centre in Cape Town.
Ngcobo feels solitude is a strange, lonely, uncomfortable state, yet feels it is where she draws closer to herself. Through self-portraiture, she has conversations with herself and makes sense of her relationship with her family and community as she works away from home. Nature grounds her, it is where she connects spiritually and it acts as a reminder of her people and her dream of coming back home.
Read More