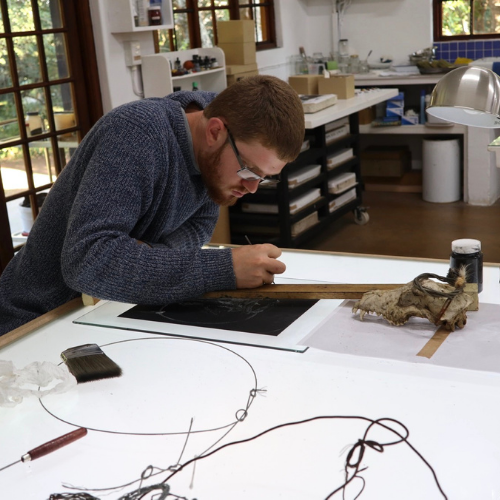 Simon Attwood (b.1997) is a young artist who became interested in printmaking while working on his high-school art portfolio. He is currently studying at the School of the Art Institute of Chicago, USA where he has been awarded a Presidential Scholarship.
"As an artist, I am interested in the relationship between the individual and their environment (namely the sociopolitical structures they interact within and the natural environment that they eke sustenance from). In my work, I aim to make the viewer reflect on their own interactions in these fields and the impact that they have on the world. I do this by criticizing the shortfalls of the politically powerful and addressing the devastating impacts of human greed on the environment."
Read More
There are currently no artworks by this artist available on Latitudes. Please contact info@latitudes.online if you would like us to source works.