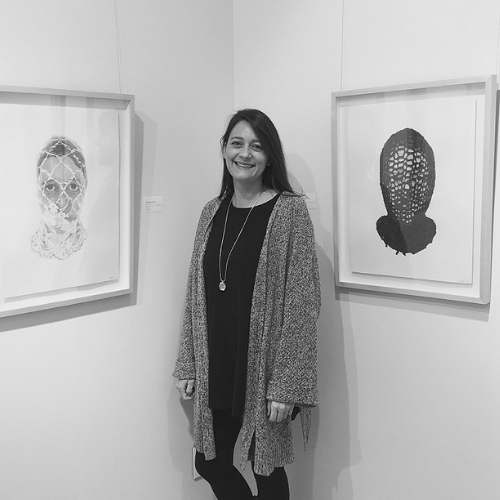 Ilené Bothma was born in 1981 in Port-Elizabeth, South Africa. She received a BA in Fine Art (with distinction) in 2003 and an MA in Fine Art, in 2007, both degrees from the Stellenbosch University, South Africa. She received a second MA in Fine Art (with distinction) in 2011 from Northumbria University in Newcastle-upon-Tyne, United Kingdom.
Bothma started exhibiting as a student and her work has regularly featured in group exhibitions since 2000. She has shown both locally and internationally and has had six solo exhibitions. She has been nominated as a finalist in the Sasol New Signatures Competition, the Vuleka Art Competition, as well as in the 2016 Barclays L'Atelier.
Her solo exhibition, Weird Marriage, at the AVA gallery, was considered by the Mail and Guardian as "a beautifully intimate exhibition about the culture of family" (17 May 2013). And it is family in all its domestic glory, specifically the role of the mother that forms a significant part of her art practice.
Bothma lives and works in Cape Town with her husband and two children.
Read More
There are currently no artworks by this artist available on Latitudes. Please contact info@latitudes.online if you would like us to source works.