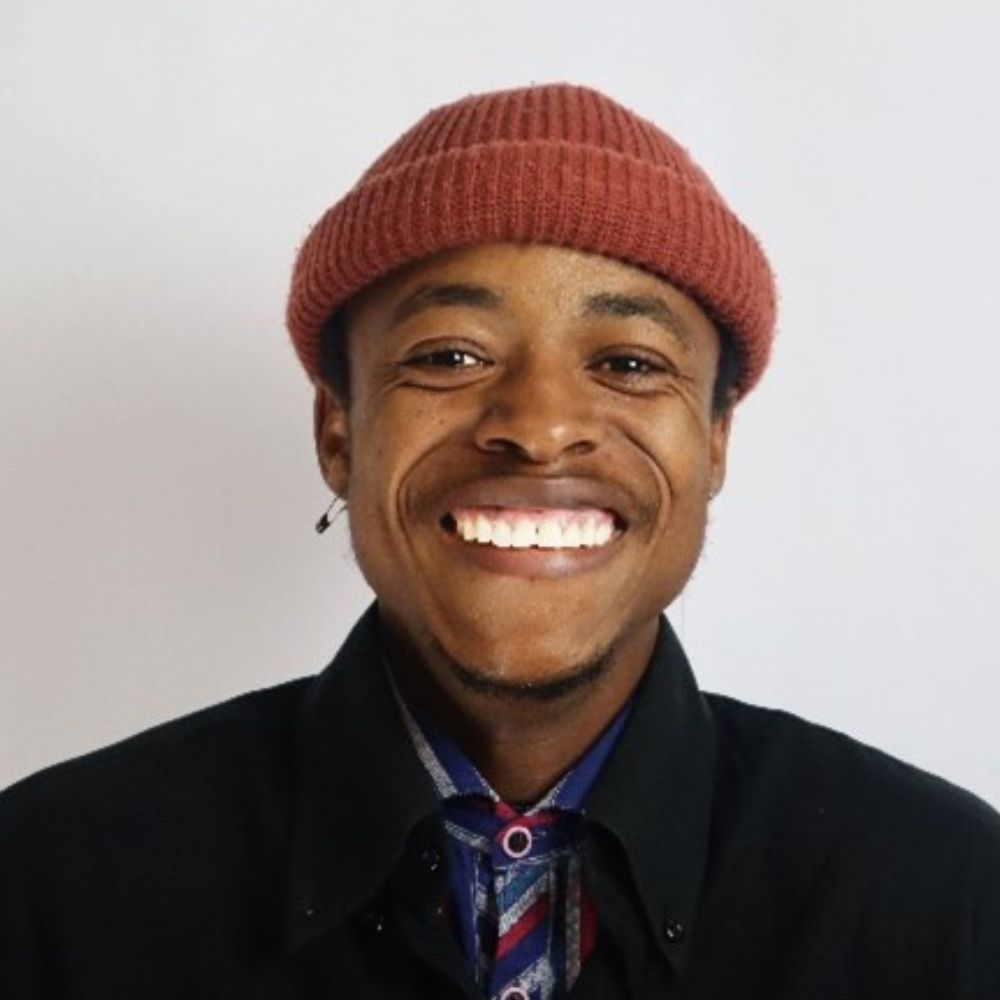 Seza Zitha was born and raised in Katlehong.
From a young age, Zitha had a strong desire to study graphic design, but due to financial constraints, he was unable to pursue his passion. Instead, he enrolled in a construction/engineering program but eventually dropped out to find employment and support his young son.
While working, Zitha's artistic aspirations remained alive, and he discovered an opportunity to explore his creativity through a friend who was studying part-time at the renowned Artist Proof Studio (APS). Intrigued by this artistic environment, Zitha decided to immerse himself in the world of art. He took part in the prestigious Strauss & Co 'Irma Stern' competition, where his talent was recognized, earning him the 5th prize. 
Currently, Zitha works as a Gallery Assistant at Artist Proof Studio, an esteemed institution that has become a pivotal space for his artistic growth and expression. Through his journey, Zitha has overcome various challenges, demonstrating his resilience and dedication to his craft.
Read More