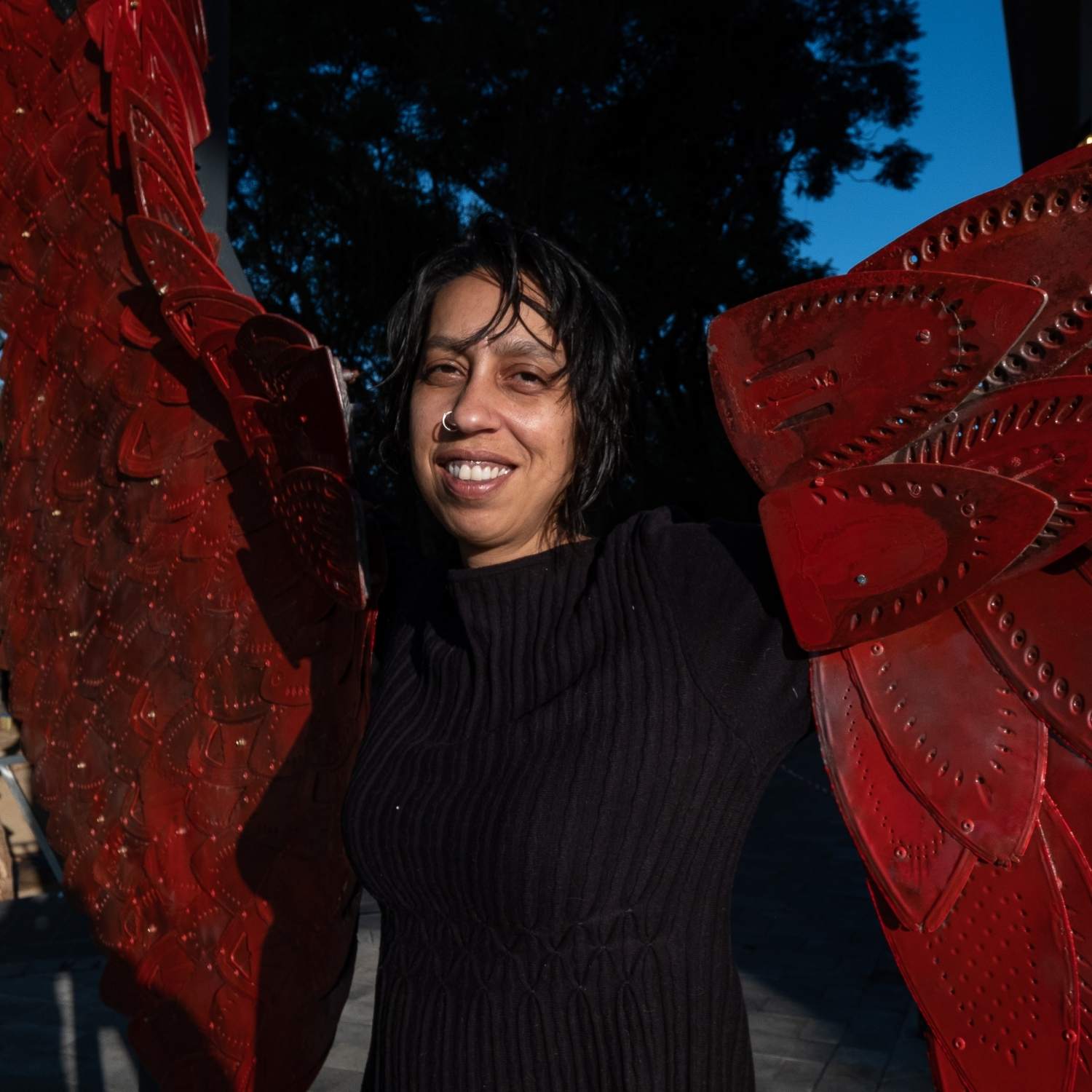 Usha Seejarim is best known for her reinterpretation of ordinary and domestic objects. Making use of common materials such as safety pins, wooden pegs, irons and brooms, her work has a distinctly Dadaist influence. Her compositions result from repetitive acts of mark making alluding to themes related to time, chance, space and displacement.
Usha Seejarim was born in 1974, South Africa. She received a B-Tech Degree in Fine Art from the University of Johannesburg in 1999 and a Master's Degree in Fine Art at the University of The Witwatersrand (WITS) in 2008, both in Johannesburg, South Africa, where she currently lives and works.
Solo exhibitions and presentations include: Transgressing Power at SMAC Gallery Johannesburg, Nestings, at The Center for Less Good Idea, Un Balai porqua par une balai at SCAC Marestaing, France, Keepers of the Common at the Investec Cape Town Art Fair in Cape Town, South Africa in 2018; Reasons for descending the staircase at Fried Contemporary in Pretoria, South Africa in 2017; Venus at Home - a travelling exhibition presented at the Durban Art Gallery, Kwazulu Natal, South Africa; NWU Gallery at the Northwest University in Potchefstroom, South Africa; the Johannesburg Art Gallery (JAG) in Johannesburg, South Africa and the Atherstone Gallery at National Arts Festival in Grahamstown, South Africa (2015-2012); and Mine over Matter in 2009 and The Hole Truth in 2006, both at Gallery MOMO in Johannesburg, South Africa respectively.
Portrait credit: Clare Appleyard
Read More