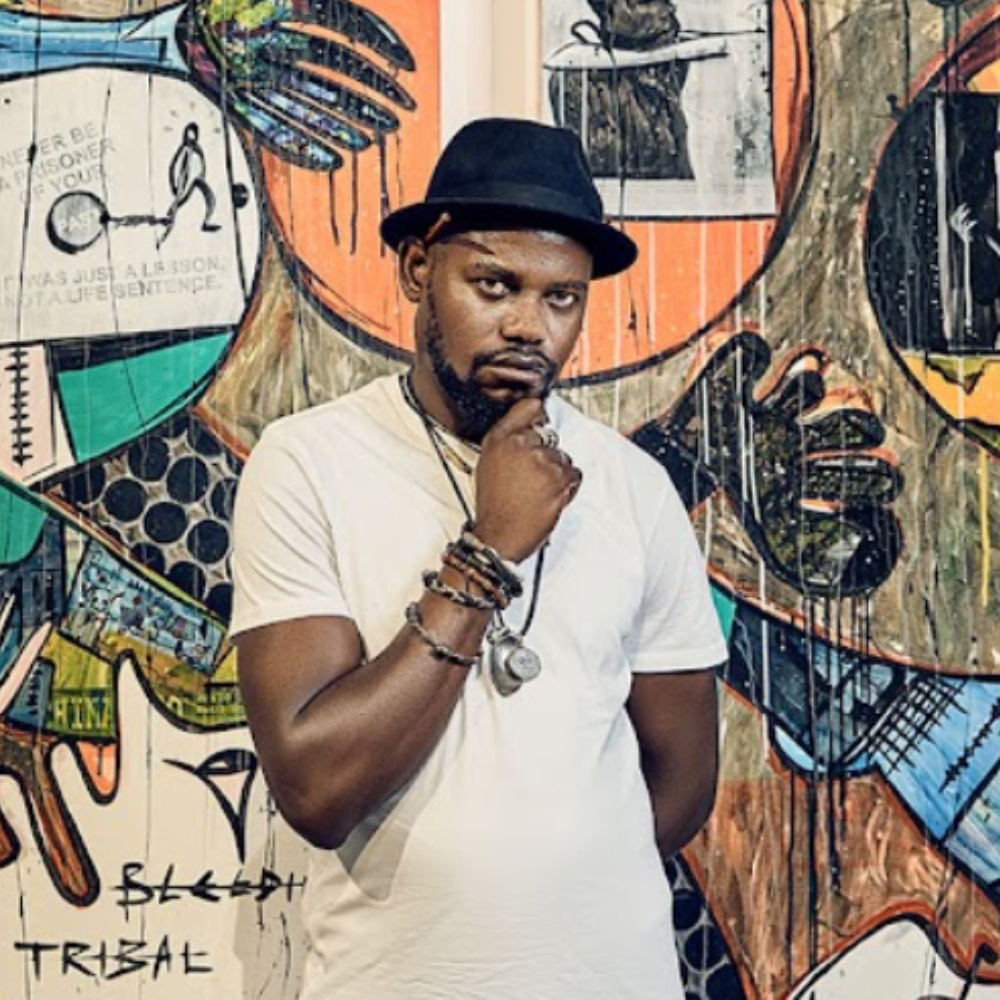 Blessing Ngobeni was born in 1985 in a small rural town of Tzaneen in Limpopo. At the age of ten, he moved to Johannesburg where, after a tumultuous decade, he entered the contemporary art scene.
Bringing with him a unique style and a critique of political regimes, Ngobeni made the corruption, incompetence and duplicity of current South African ruling elite the subjects of his art. He tackled the disconcerting consequences of betraying democratic ideals, the failure to learn from historical tragedies and the expanding gap between the rich and poor. This critique is informed by Ngobeni's own experience, the hardships and challenges he had to confront as a child and adolescent.
In 2011, Ngobeni received the Reinhold Cassirer Award which afforded him a three-month residency at the Bag Factory in Fordsburg, Johannesburg. During his residency, he interacted with veteran artists David Koloane, Patrick Mautloa and Sam Nhlengethwa who further motivated his aspirations of pursuing art seriously. He also benefitted from visiting international artists; one outcome being the Emergency Exit exhibition, for which he collaborated with Nigerian artist Omega Udemba in 2012.
Read More