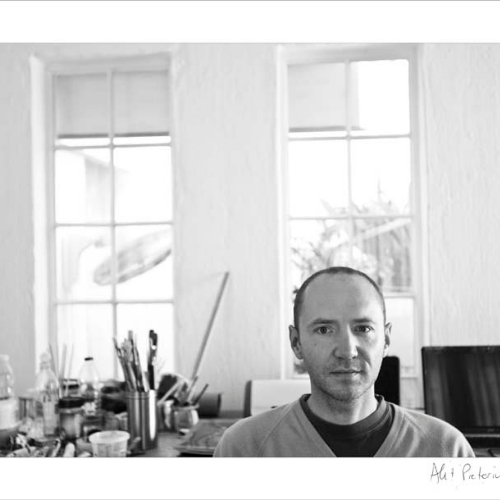 Frederik Eksteen completed his Master's degree at the University of Pretoria in 2000. In addition to exhibiting both locally and internationally, he has won several awards including the Judges' Prize in the Sasol New Signatures competition.
Inspired by the interface between digital technology and traditional oil painting, Eksteen's art is visually complex and conceptually layered, often referencing art historical traditions, while simultaneously harnessing new technology.
His work is represented in several collections, including that of the Pretoria Art Museum, University of Pretoria, UNISA, Sasol, ABSA and MTN.
Eksteen is also a part-time guest lecturer in the University of Pretoria's Department of Visual Arts.
Read More
There are currently no artworks by this artist available on Latitudes. Please contact info@latitudes.online if you would like us to source works.