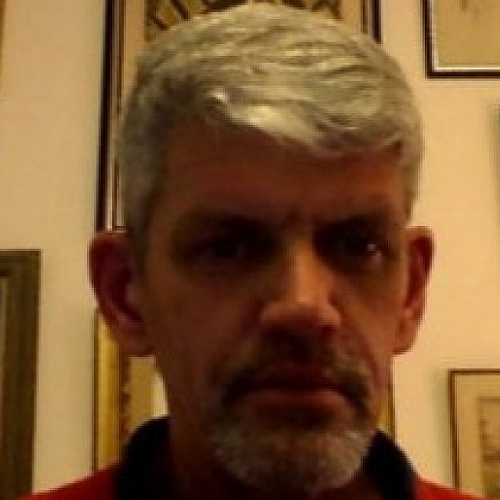 Robert Duncan was born on 1959 in Somerset West. He grew up at Modderfontein Dynamite Factory, near Johannesburg and studied at Wits under Robert Hodgins, Judith Mason, Neels Coetzee and Paul Stopforth, among others, completing a BA with Fine Art as a Major.
He later completed an HDipEd, also at Wits and taught Art and Languages in Johannesburg and later in Parma, Italy. Duncan worked as a designer and ebonist in the furniture industry and as a pastor both in Johannesburg and Italy. He has dual South African and Italian citizenship.
His works are included in private collections in South Africa, the US, the UK, Italy, Greece and New Zealand.
Read More