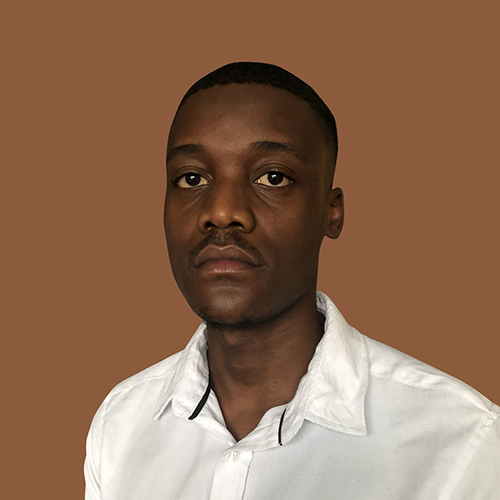 Blessed with a very fitting family name that means, "what they look at", Titus Shitaatala (b. 1998, Namibia) is a fairly fresh addition to the local arts scene, but his socially motivated creations have been making notable impact on a predominantly digital audience.

A young artist, who calls himself "curious, imaginative, innovative and prone to perfectionism", Shitaatala made his creative compass and concept of choice social issues faced by fellow Namibians and the African collective. Using social media as platforms of preference, the artist contextualises locally inspired Afro Futurism to deliver his message, raise awareness and rally support for historically sensitive topics, such as economic inequalities and cultural divisions. Featuring elements of humanity, as well as the natural and galactic worlds, his method involves an intricate balance between sourcing photographs and images and patiently piecing a story together, before starting to play with colour pallets, filters, scale, dimension and opacity in a means to provoke emotion. While some of these digital collages aim to spur nostalgia, others are more sinister and even radical as it communicates the urgency for societal change. In a time where the world is increasingly drawn towards an online dimension, "art plays an integral role, as it offers us new experiences in the comfort of our own homes," and Shitaatala is certainly making his mark as artistic activist for the younger generations.

Shitaatala graduated with an honours degree in architecture from the Namibia University of Science and Technology in 2020, and has been practicing digital art since 2019. With an interest in sustainable building design, local materials, community involvement and cultural heritage, he looks to create solutions for community matters both through his architecture and artworks. The artist is born, bred, and lives in Windhoek.
Read More