Gemma Shepherd and Rochelle Nembhard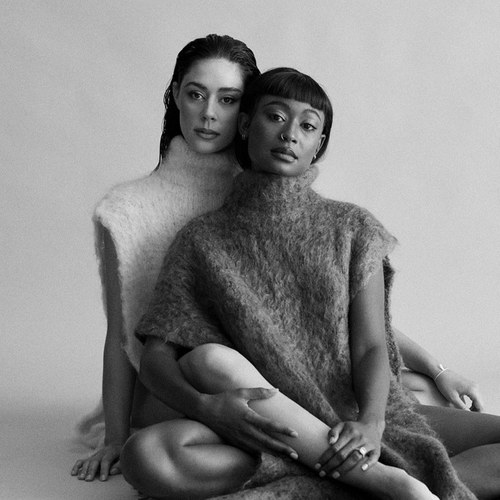 Rochelle Nembhard is a multidisciplinary artist born in the United Kingdom to British-Jamaican parents. She relocated to South Africa in 1994 at the dawn of post-apartheid South Africa and was raised between South Africa and South Asia. Having lived and studied in Bangkok, Nembhard went on to complete her Masters in Museums, Galleries, and Contemporary Culture, a TATE-run program at the University of Westminster in London. She has been collaborating with Congolese/South African Musician, Petite Noir (Yannick Ilunga) for the past six years working as his Creative Director – producing strong award-winning visuals for his album "La Vie Est Belle /Life is "and " La Maison Noir/The Black House." In 2018, Elle Magazine recognized her ambition by naming Nembhard as a future leader in art, design, and technology in a cover feature. Nembhard and Petite Noir co-created "Noirwave", a movement that highlights and celebrates the diverse hybrid identities and experiences of the Diaspora. In 2019, The Noirwave Manifesto was included in the Cambridge Literary Review. Later that year, Nembhard gave a TEDx talk in Geneva on the "Disruptive Power of the Third Space" Nembhard is currently producing an independent body of work that is rooted in the feminine energy and the cyclical nature of time – connecting the generative creative female spirit to the body and the land. Most recently Nembhard's collaborative work with the artist, Gemma Sheperd was featured in the British Journal of Photography. Nembhard's work has been featured in Havard's Coope Gallery, Nowness, New York Times, Sunday Times, Vogue, I-D, DAZED, NATAAL, Wonderland, Business Day, Mail & Guardian, Die Zietz, and The Times – among many other esteemed publications. Gemma Shepherd is a Cape Town based interdisciplinary artist who historically uses photography as a medium to explore issues of self, belonging and becoming. Despite being born into the newly democratic South Africa, Shepherd grew up treading the line between two worlds. Being in this state of 'in between' pushed Shepherd into an internal grappling with her own identity, place in society and life at large, which she navigates throug multiple mediums. After completing a Bachelor of Arts from the University of Cape Town, she entered the fashion industry, which ultimately led her to photography; her dominant medium for the past few years. In 2019, Shepherd founded the Orms Circle Mentorship Programme, an annual artist residency granting one young female artist the access and means to produce and showcase their first solo exhibition, with the support of a circle of mentors and facilitators. In 2020 Shepherd was invited to participate in the 'Feminist Utopia' group exhibition at Ebony/CURATED Gallery, curated by Anelisa Mangcu. This was Shepherd's first body of work showcasing her transition into an elemental medium and meditative practice. Since then Shepherd has been collaborating with artist Rochelle Nembhard on a project exploring the relationship between women and earth, the most recent of which has been published in the British Journal of Photography. In 2021 Shepherd participated in the Latitudes ArtistLa Programme hosted at the Norval Foundation.
Read More
There are currently no artworks by this artist available on Latitudes. Please contact [email protected] if you would like us to source works.