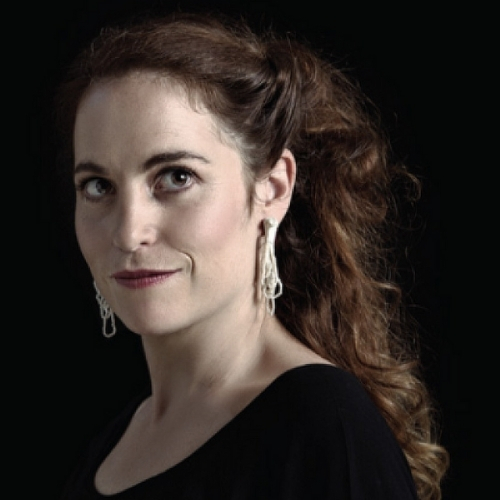 Large-scale installation artist, Gina Waldman, is known for her obsessive and laboured compositions. She often uses "women's work" techniques such as embroidery, weaving, collage and tapestry in the creation of her artwork. The more involved or larger the artwork is, the more excessive it becomes, excess becoming another recurring theme in the artist's work.
Since completing her Masters in Fine Arts at the University of the Witwatersrand in 2003, Waldman has developed her own unique style, which as distinct as it is, is also constantly evolving. The themes in her work are myriad and complex, but recurring motifs include kitsch, excess, collecting, consumerism and, more recently, she looks at etiquette and the "rules" of being a perfect woman. The imagery in her current body of work comes out of old etiquette books.
Selected exhibitions include: South African National Gallery, Standard Bank Gallery, Circa, Everard Read, Tokara Wine Estate, Cavali Art Gallery, Bell Roberts gallery.
Selected collections and commissions include: Hollard Arcadia House, RMB, Four Seasons Hotel, Seychelles, Melia Serengeti Lodge, Tanzania, Metropolis On Park, Sandton, OxGlen, Rosebank.
Read More
There are currently no artworks by this artist available on Latitudes. Please contact info@latitudes.online if you would like us to source works.